Tangible Awareness Through Sustainable Design
In a unique collaboration with Authentic Beauty Concept, Better Future Factory set out to craft a tangible tool for raising awareness about recycling and responsible disposal. The goal was to inform Authentic Beauty Concept's customers that their packaging is completely recyclable and to guide them toward separating or disposing of bottles the right way. Utilizing the brand's shampoo bottles, we transformed them into 1600 beautifully designed coffee trays. These trays, distributed in hair salons across the Netherlands, serve as daily reminders of the importance of sustainability.
Client
Henkel – Authentic Beauty Concept
Challenge
Inform customer about sustainable packaging
Solution
Coffee tray made from old shampoo bottles
Status
1600 trays in all Authentic Beauty Concept stores around the Netherlands
Year
2023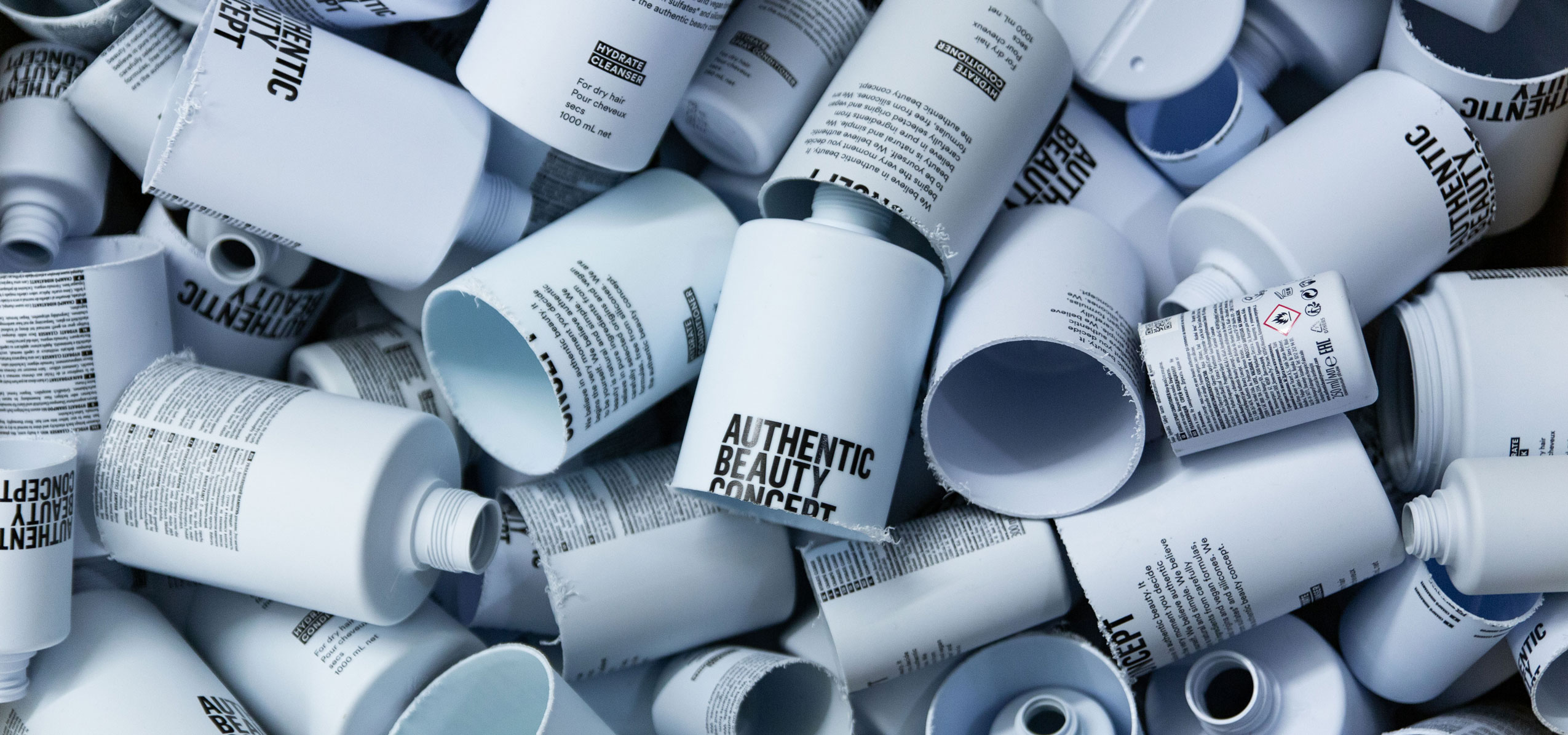 Custom Production Process
From collection to injection molding, our tailor-made production line made it possible convert these used bottles in high quality products. Produced with pride in the Netherlands, the trays adhere to rigorous quality and sustainability standards.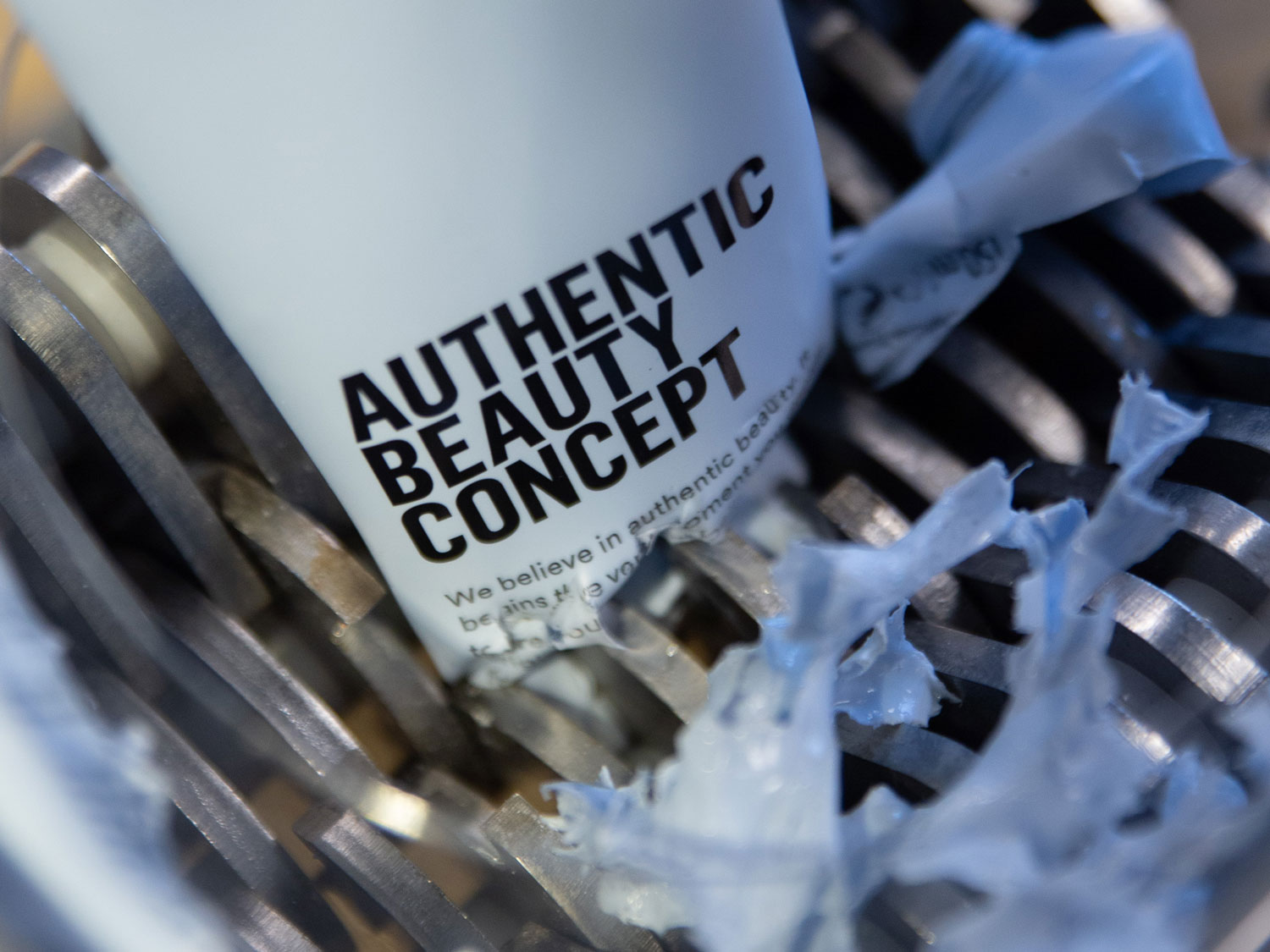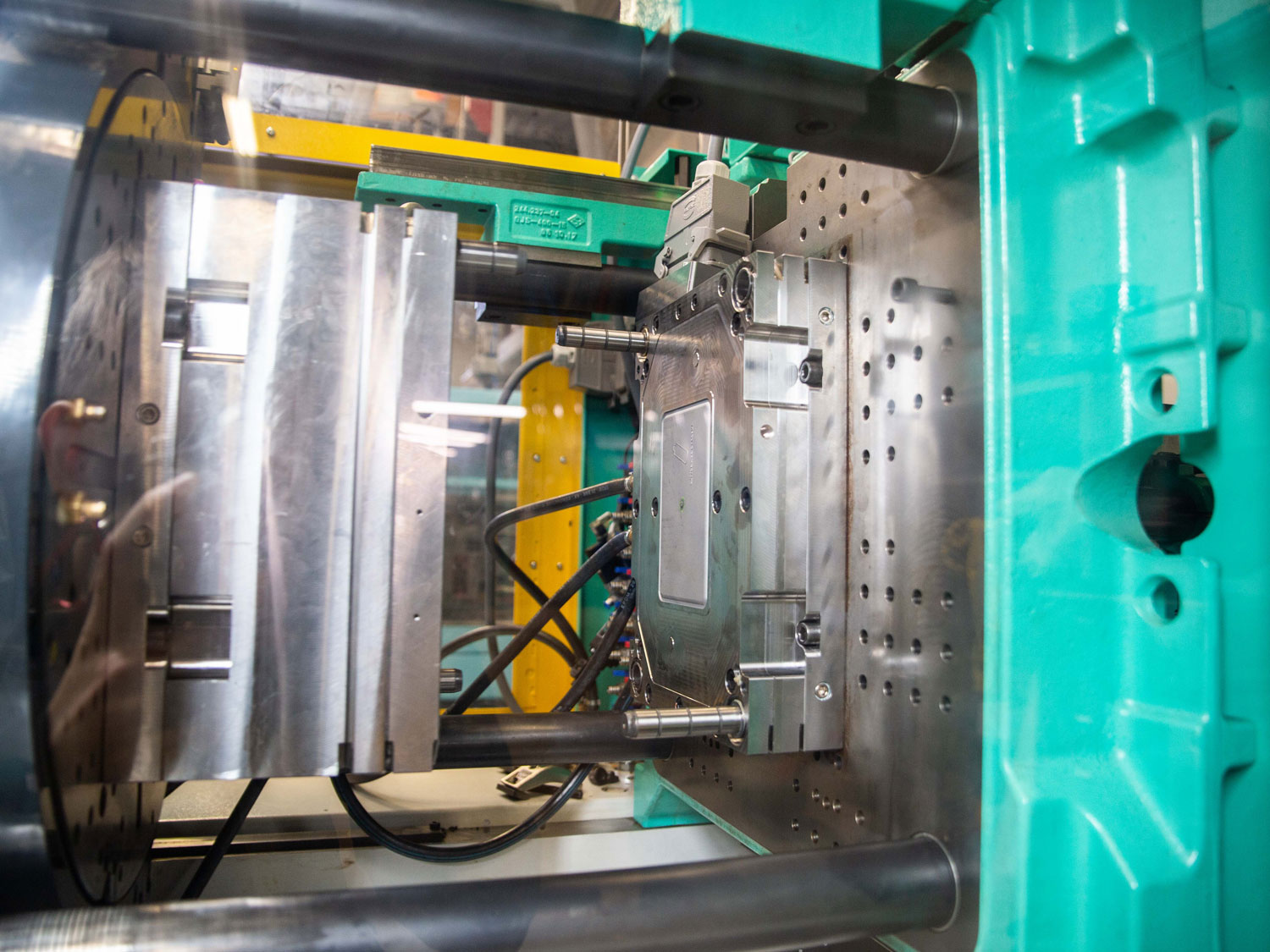 Inscribed with "I used to be a bottle," each tray narrates its transformation, emphasizing the "afterlife effect" of sustainable repurposing. Distributed as special gifts to hair salons, these trays are more than just objects; they are instruments of awareness, fostering a culture of responsible consumption and recycling.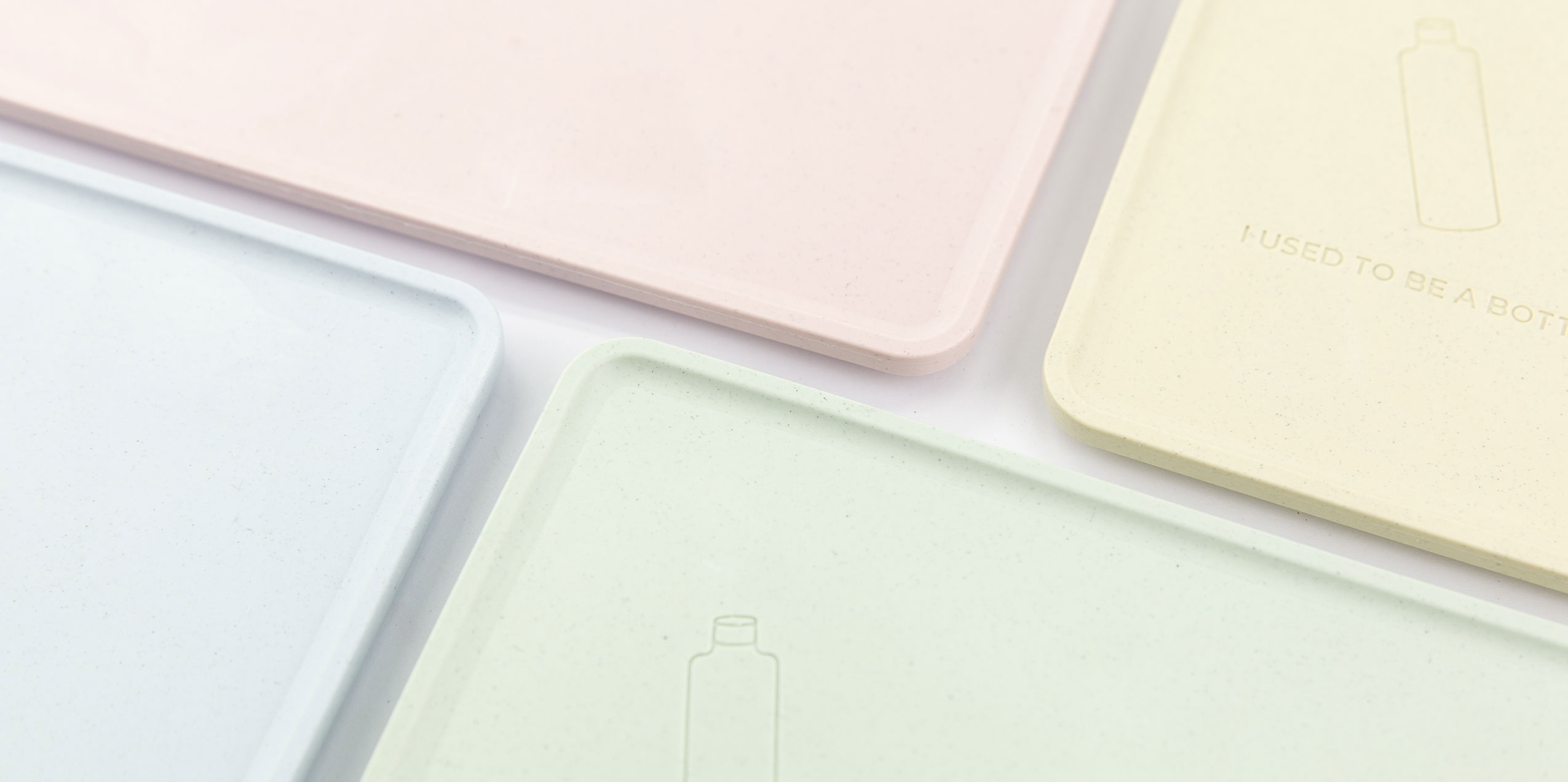 A Palette of Authenticity
Created in five distinct colors, each tray carries the hue and fragrance of the original shampoo bottles, forging a tangible connection to their sustainable origins.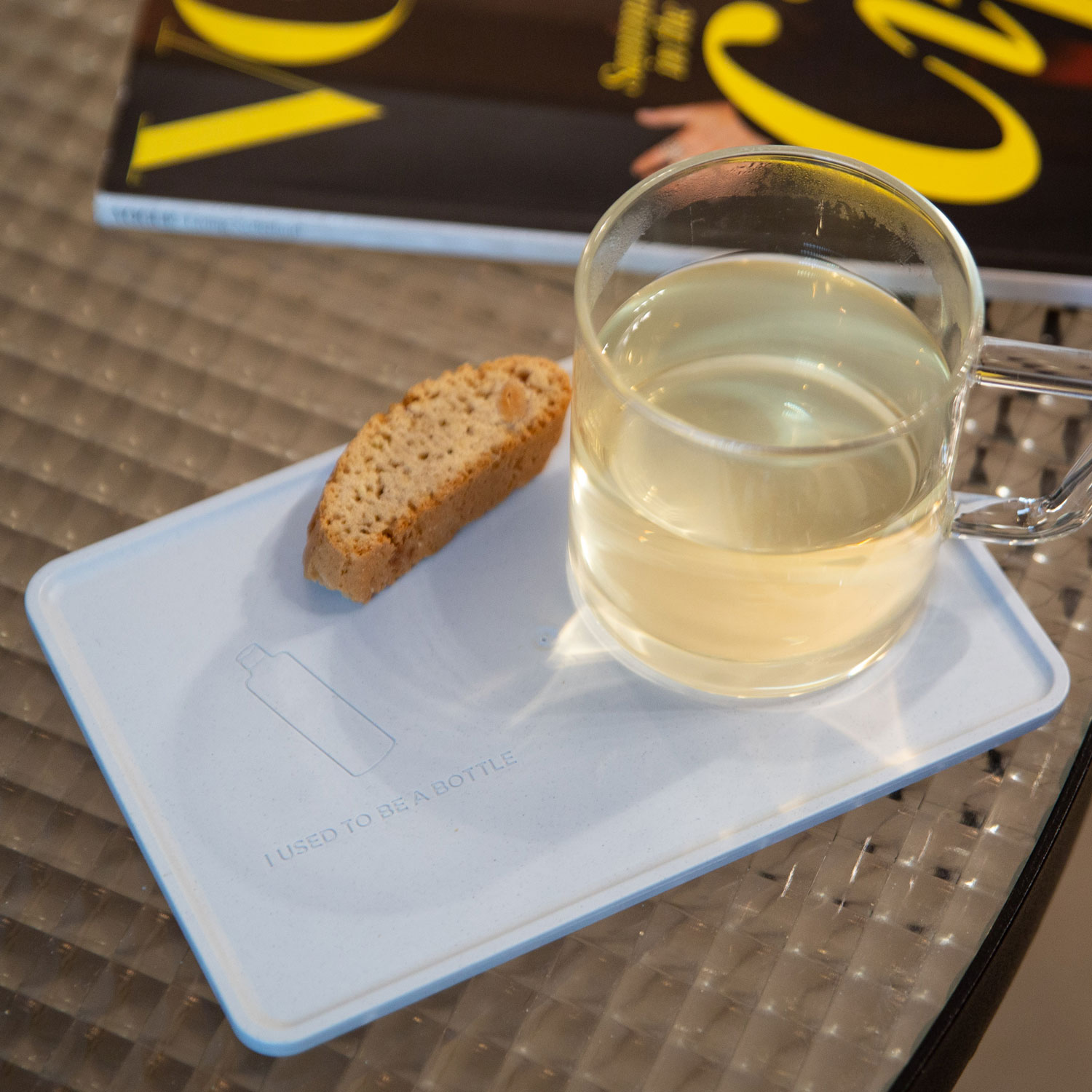 This collaboration goes beyond mere design, turning everyday objects into educational tools. The trays, placed in hair salons, stand as tangible reminders, encouraging clients to recognize the importance of recycling and responsible disposal. Through this innovative transformation, Better Future Factory and Authentic Beauty Concept have linked beauty, sustainability, and education in a harmonious narrative, paving the way for responsible consumer engagement.