Old packaging becomes new soap dish
What to do with 35.000 plastic containers which are no longer being sold? That was the initial challenge for this project. Based on our earlier performed plastic strategy the original packaging for their soap bars wasn't future proof for recycling. The plastic packaging was changed for a paper packaging. Nevertheless, the old packaging was still on stock and just throwing it away would have been a waste. Therefor we've transformed this old stock into unique Erno Laszlo soap dishes which last for a lifetime.
Client
Erno Laszlo New York
Challenge
Creating a new product from discarded packaging
Solution
A reusable soap dish
Status
Available from 2021
Year
2021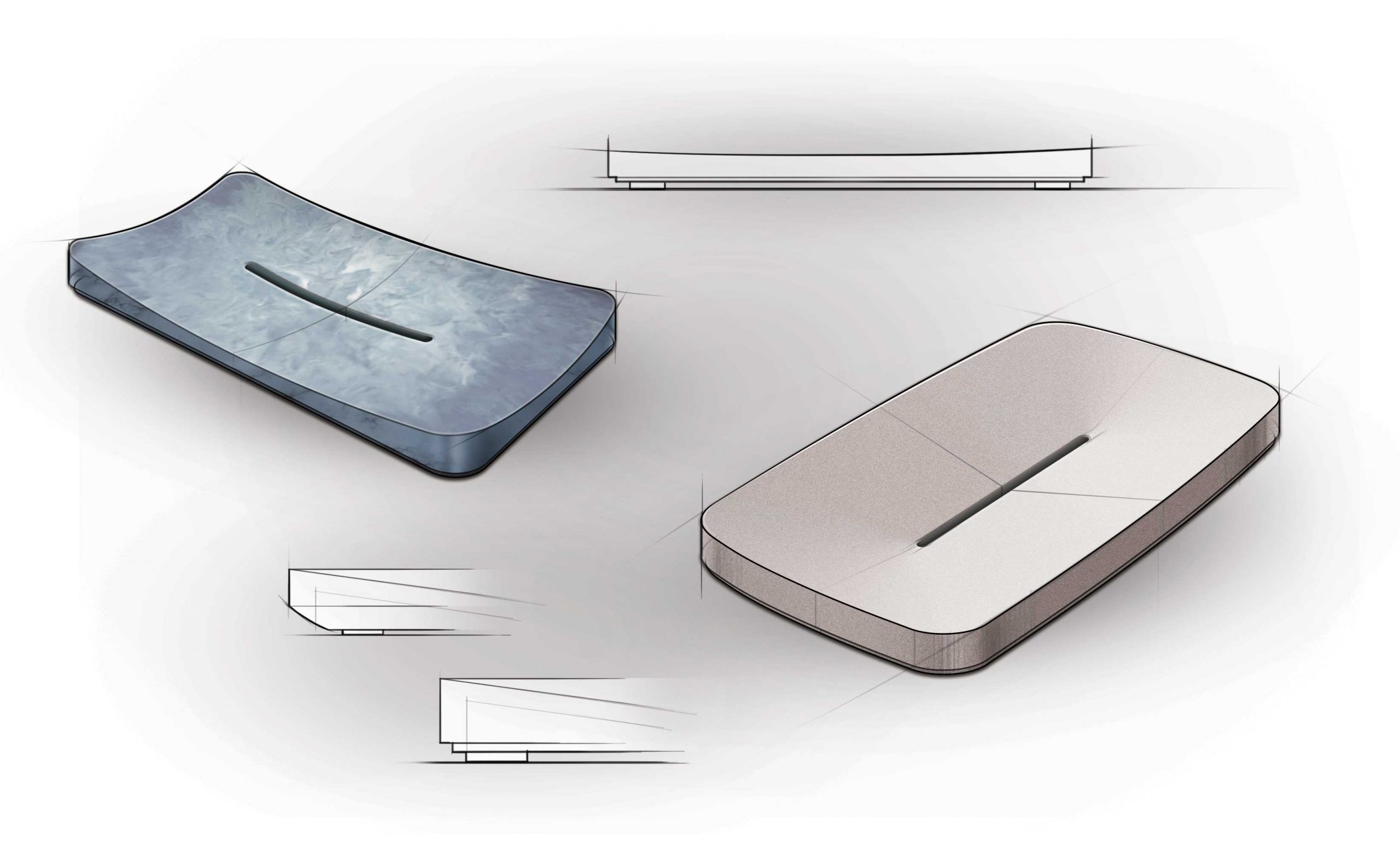 Transforming old packaging with printing on it into a new quality product.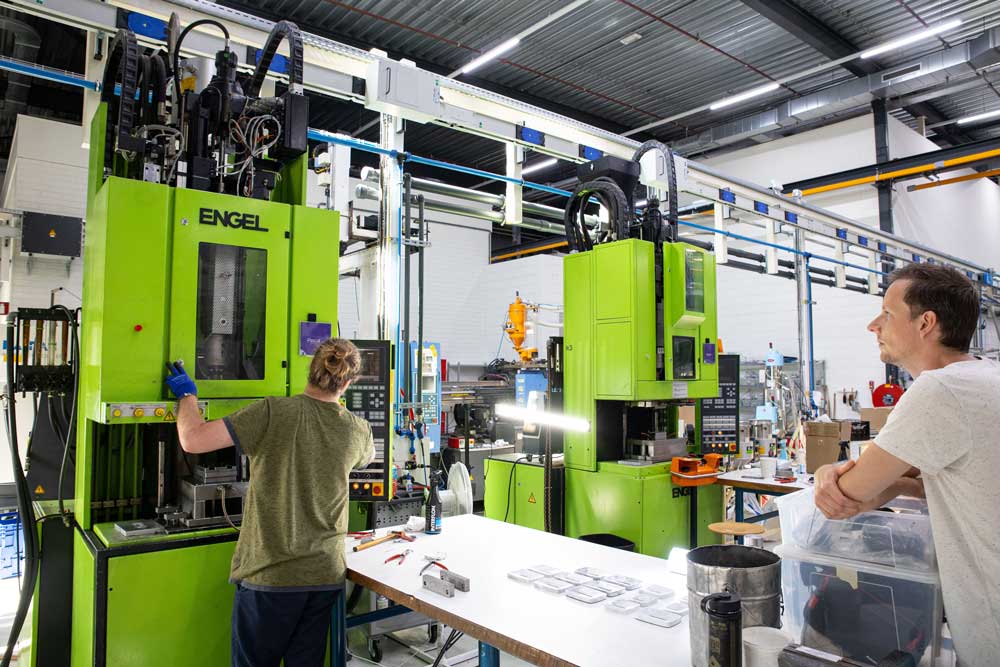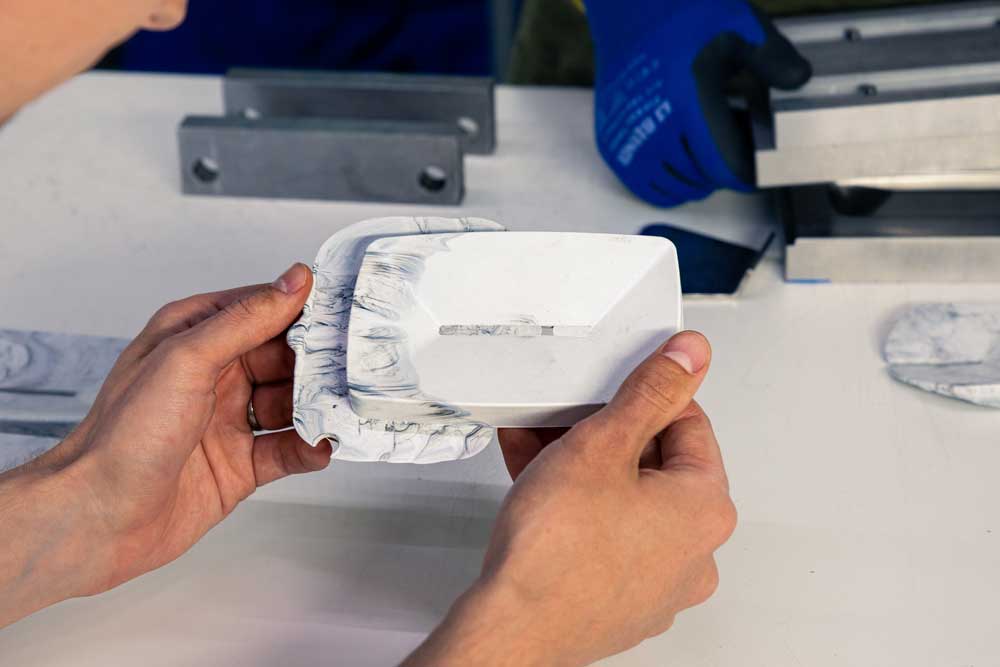 The marble effect helped us create a new feeling of luxury which resonates with the brand of Erno Laszlo. It als helped us to disguis any impurities in the white material as we are working with recyceld material that had black printing on it.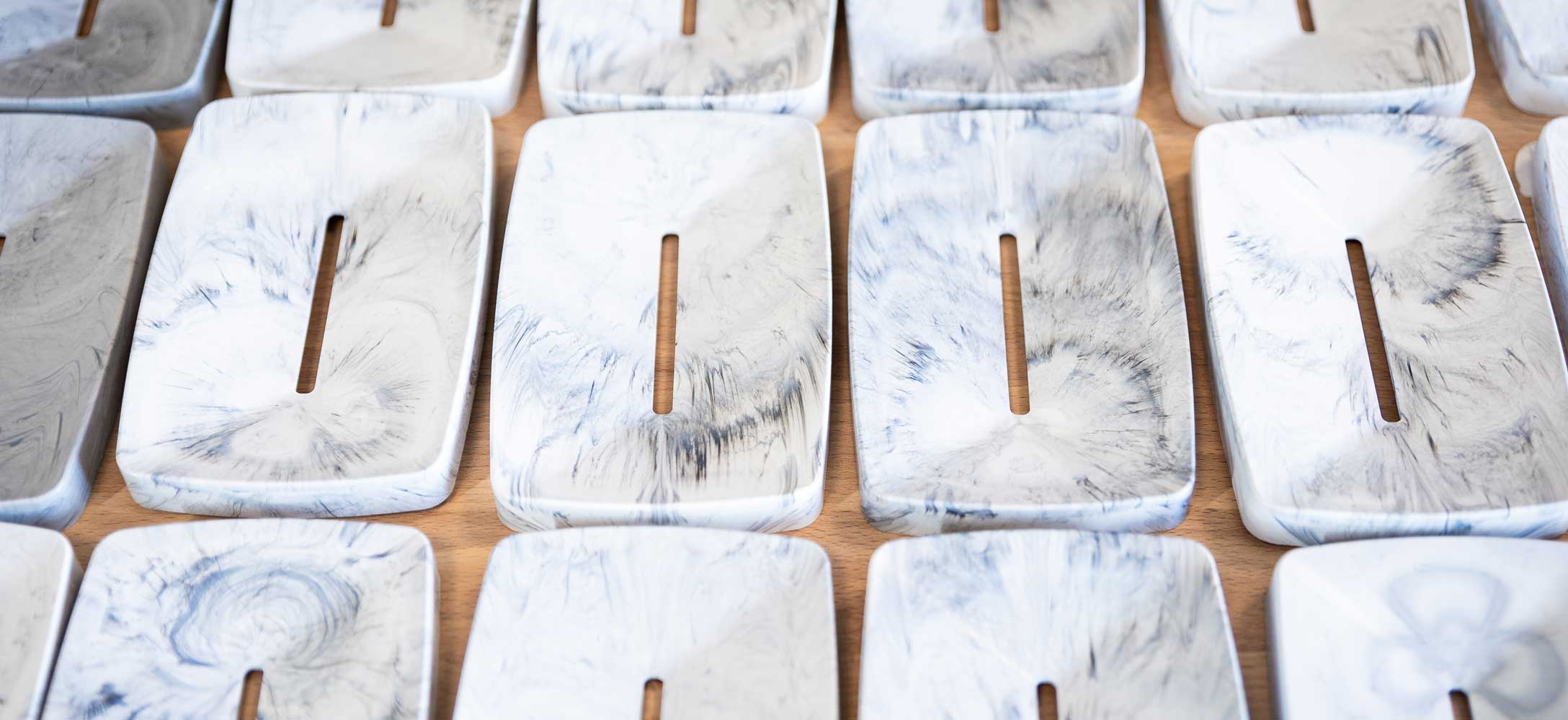 New look and works better
Next to optimizing on look and material we also developed a better functioning soap dish. Many soap dishes have the soap bar floating in a puddle of water, this design doesn't and hardly touches the soap bar, leaving no residue.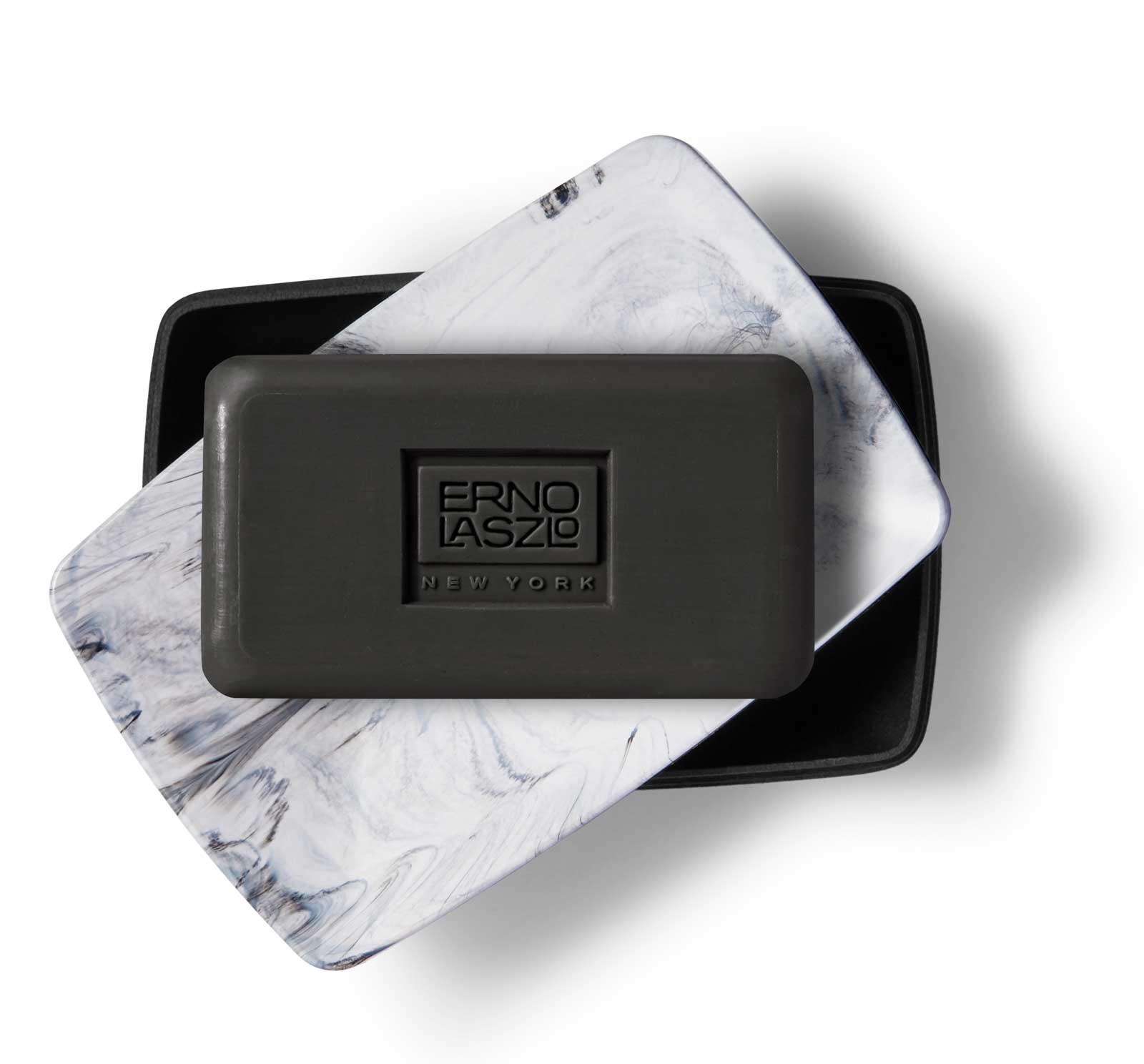 21
Packaging products analyzed