Let waste be the hero
Custom furniture made from old toys
For a major Danish toy manufacturer we have designed and produced unique set of furniture pieces from their waste. The furniture is placed in their sustainability and inspiration room on their company campus in Denmark, showing the beauty of recycling to everyone. The set of furniture consists of a meeting table, stools, flower pots and lighting. Using recycled materials doesn't mean you'll get dull colors, let waste be the hero!
Client
Our favorite Danish toy manufacturer
Challenge
Creating a limited edition series of furniture from clients waste
Solution
Custom meeting table, stools, plant pots and lighting
Status
Installed and in use in Billund
Year
2020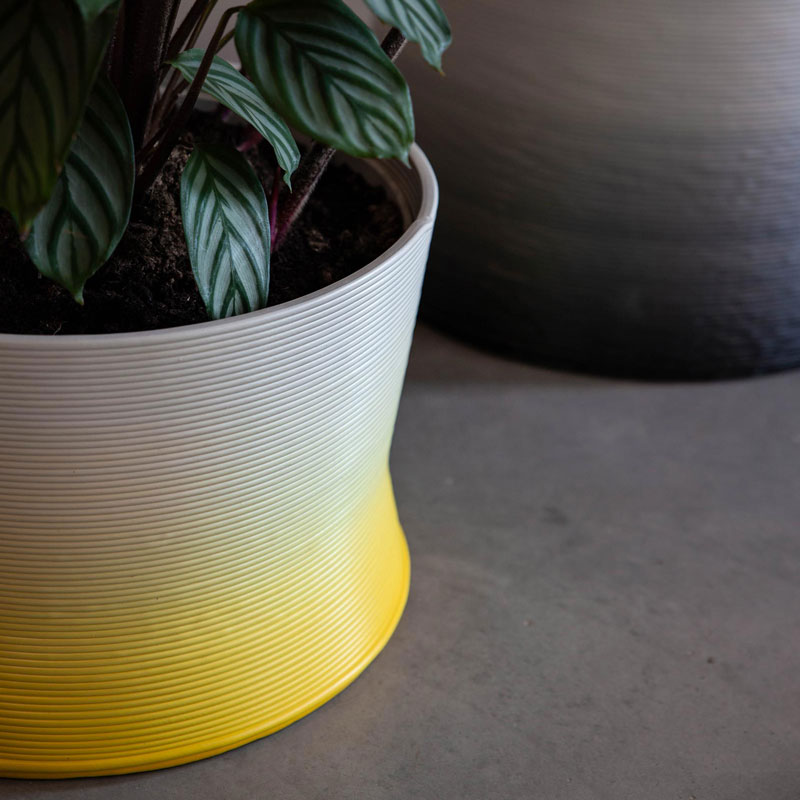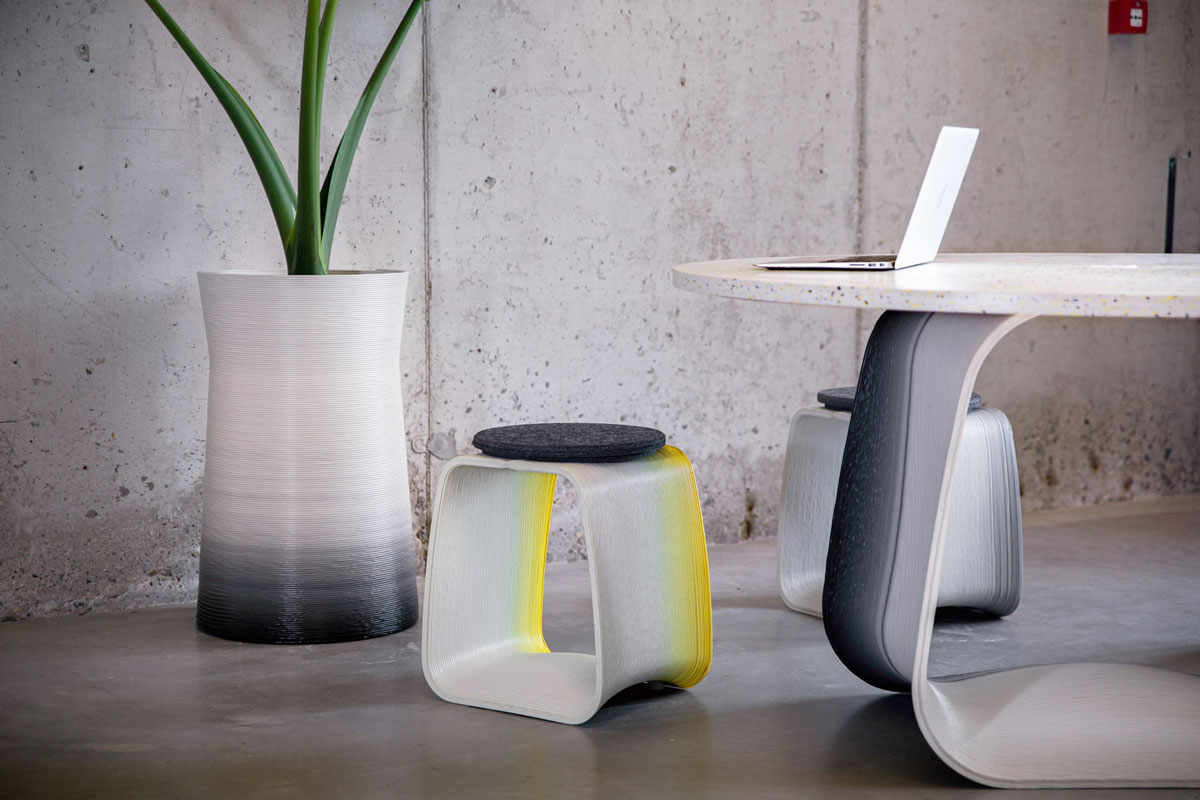 Combining different production techniques
For producing the different furniture pieces we've made use of different production techniques like 3d printing, sheet pressing and vacuum forming and more.  This allowed us to create a limited series without investing in expensive moulds or setting up dedicated production processes. Part of the success of this project is the collaboration with the best production partners to get to the best end result. 
Let the material tell the story
Storytelling by product design is something we thoroughly believe in. And taking this a step further is actually storytelling with a recycled material. The table top has a pattern created from the waste of our client, giving every client its own unique pattern.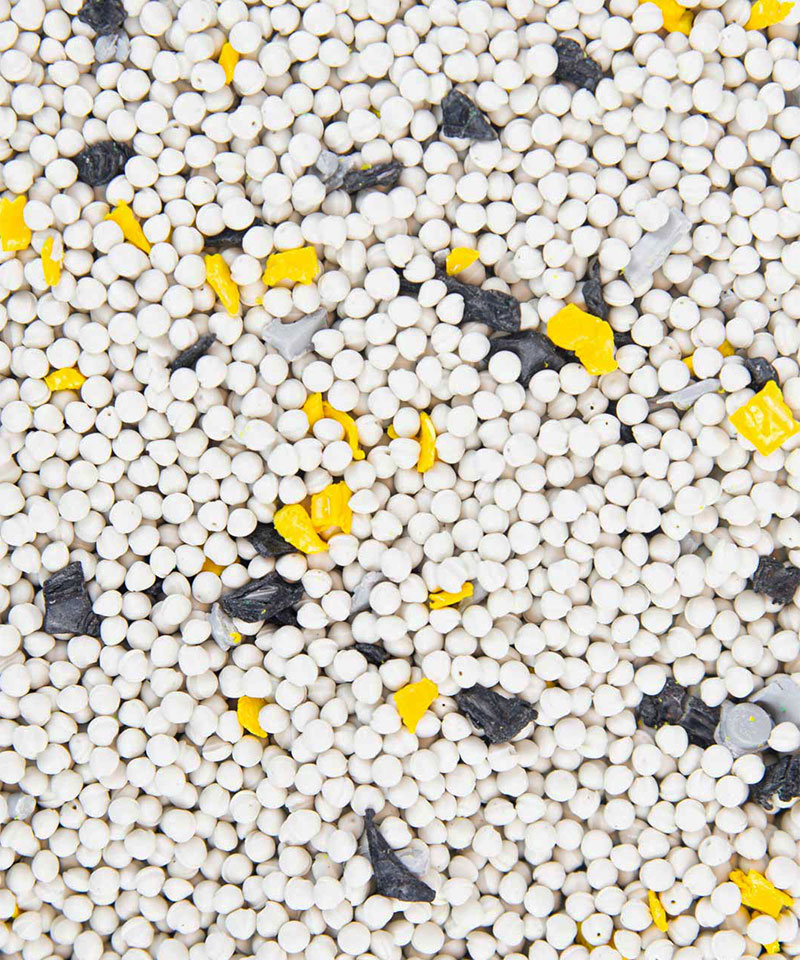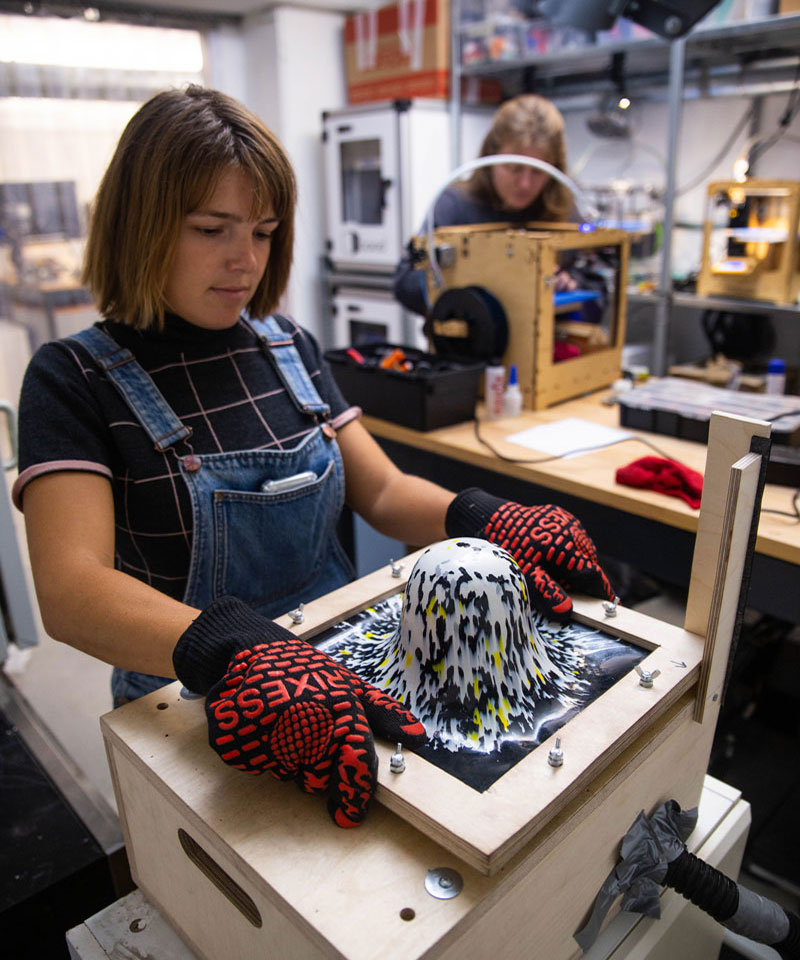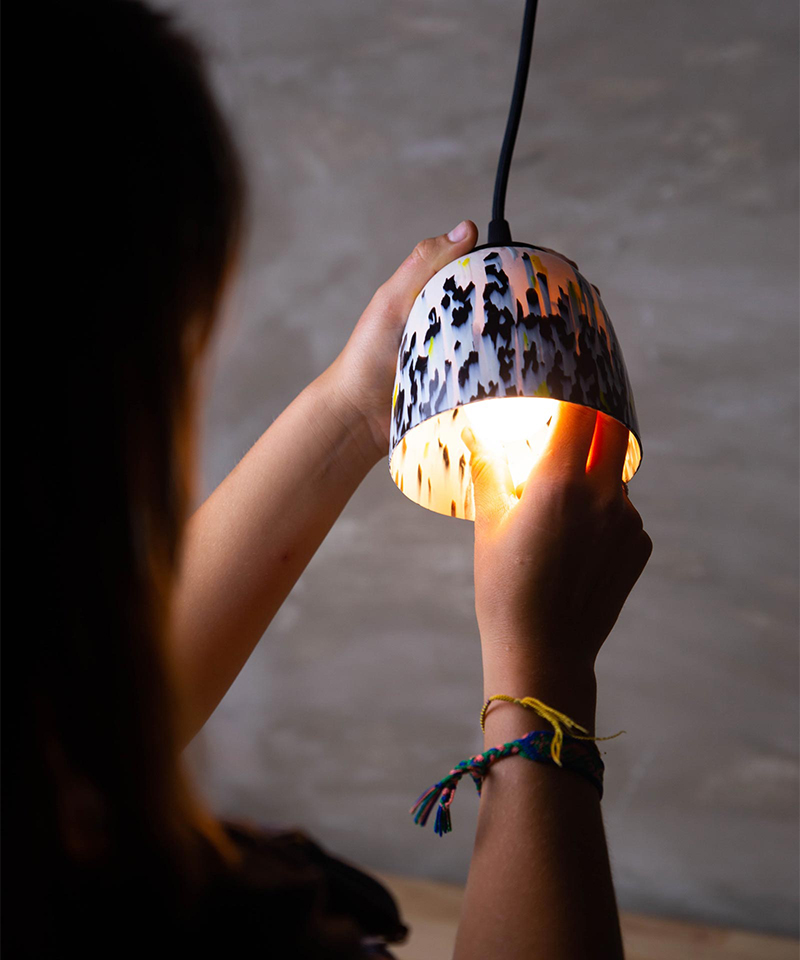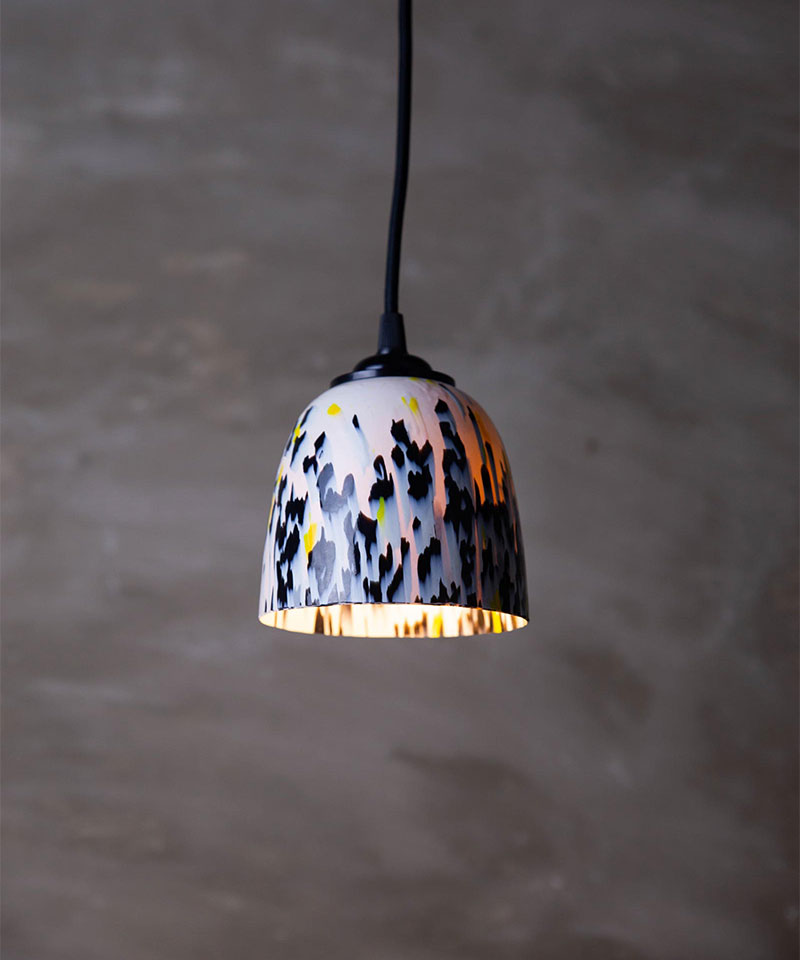 Waste is only waste,
if you waste it
Our expertise is in creating sustainable furniture from discarded plastics which would have otherwise gone to landfill or incineration. So many valuable streams can actually be up-cycled into new beautiful furniture. Let us help you transform old plastics into new products.