From waste stream to new stool
For Stahl, the world leader in the specialty chemistry of coatings, processing and treatments, we have developed a recycling technology to create new products from their off-spec PU-coatings and waste water. These waste streams are expensive to dispose of. By mixing waste fibers, like jeans recycling dust and leather shavings, with the water based poly-urethane, tough but flexible fabrics were made. The polyurethane acts a binder, while the fibers create beautiful textures. With this recycling technology we have designed and produced a series of iconic products from the closed loop recycled plastics.
Client
Stahl
Challenge
Finding new applications for polyurethaan waste source
Outcome
New material combinations and prototype applications
Status
Prototype
Year
2019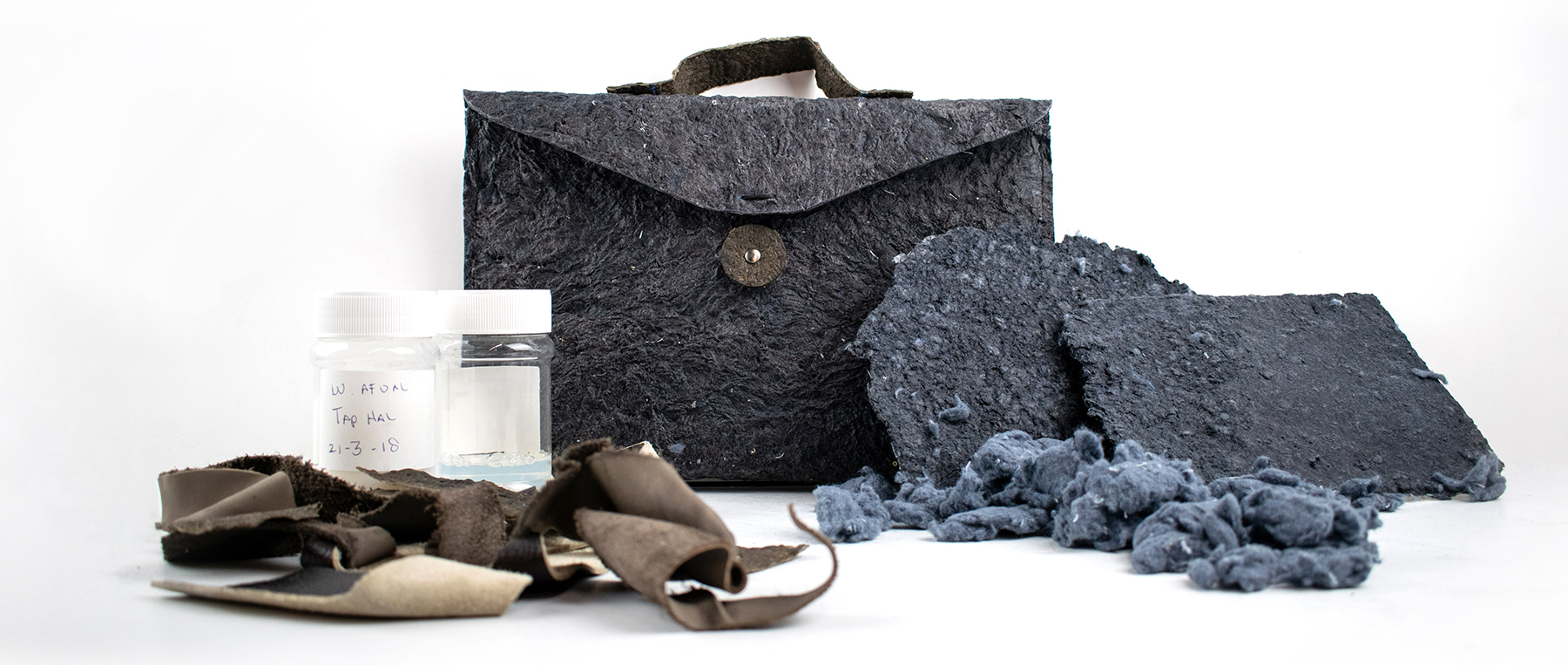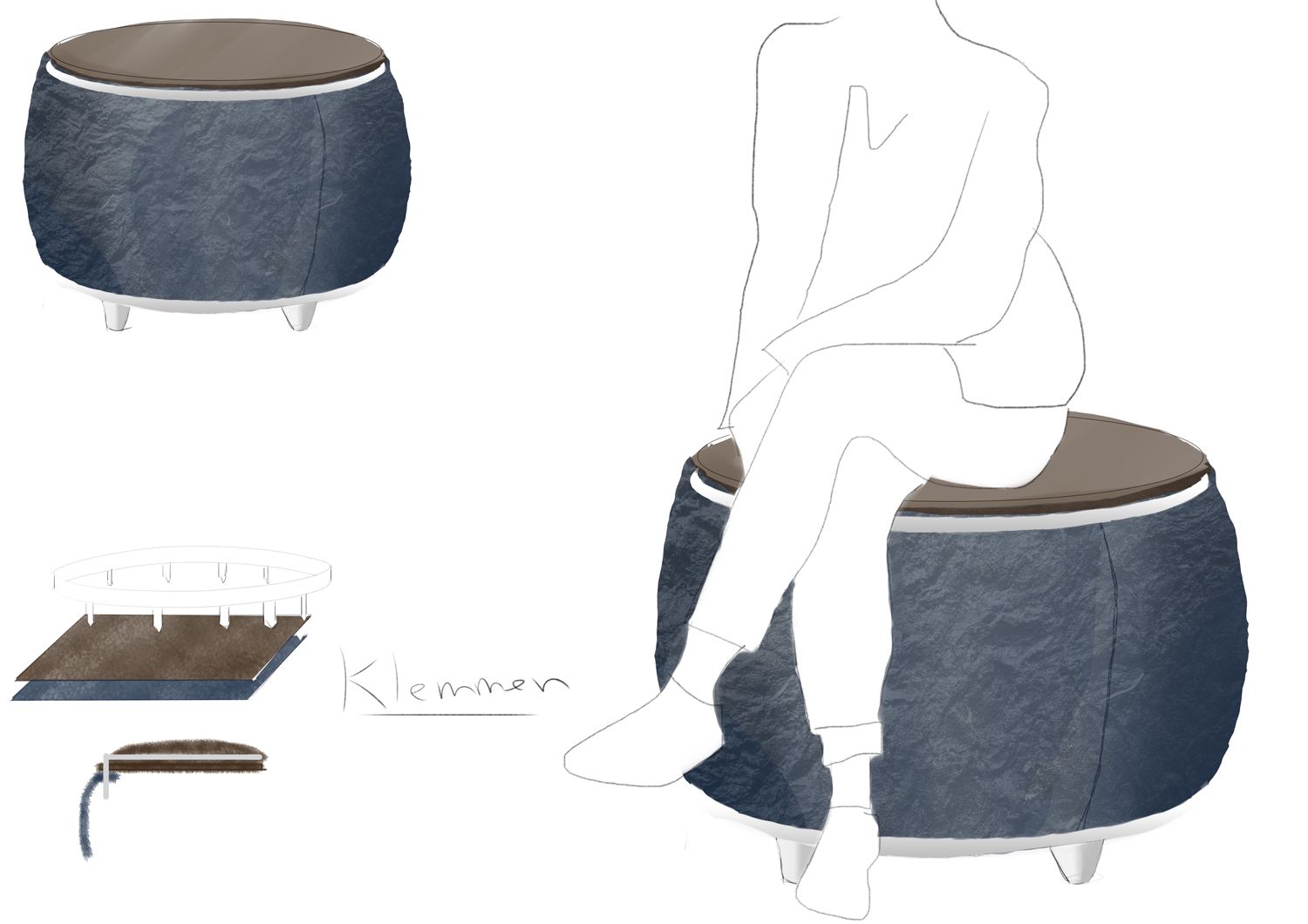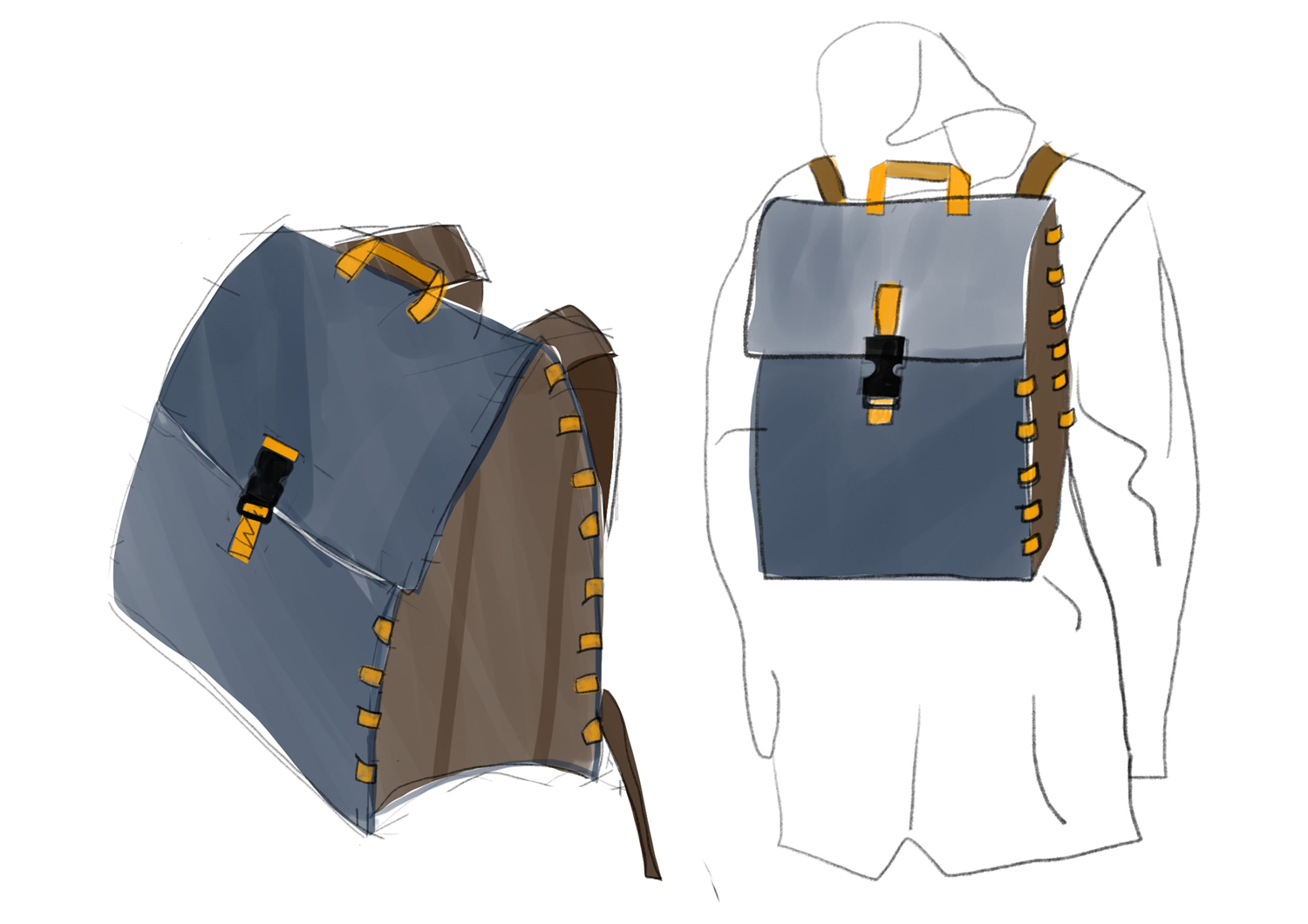 Get more value out of waste
A change of mind was needed to see the waste plastic as an opportunity instead of an expensive problem. So the project started with a research and development project to identify the strengths and possibilities of the waste plastic. Numerous material samples and prototypes emerged from our plastic lab, that allowed the team to quickly validate technologies and product categories.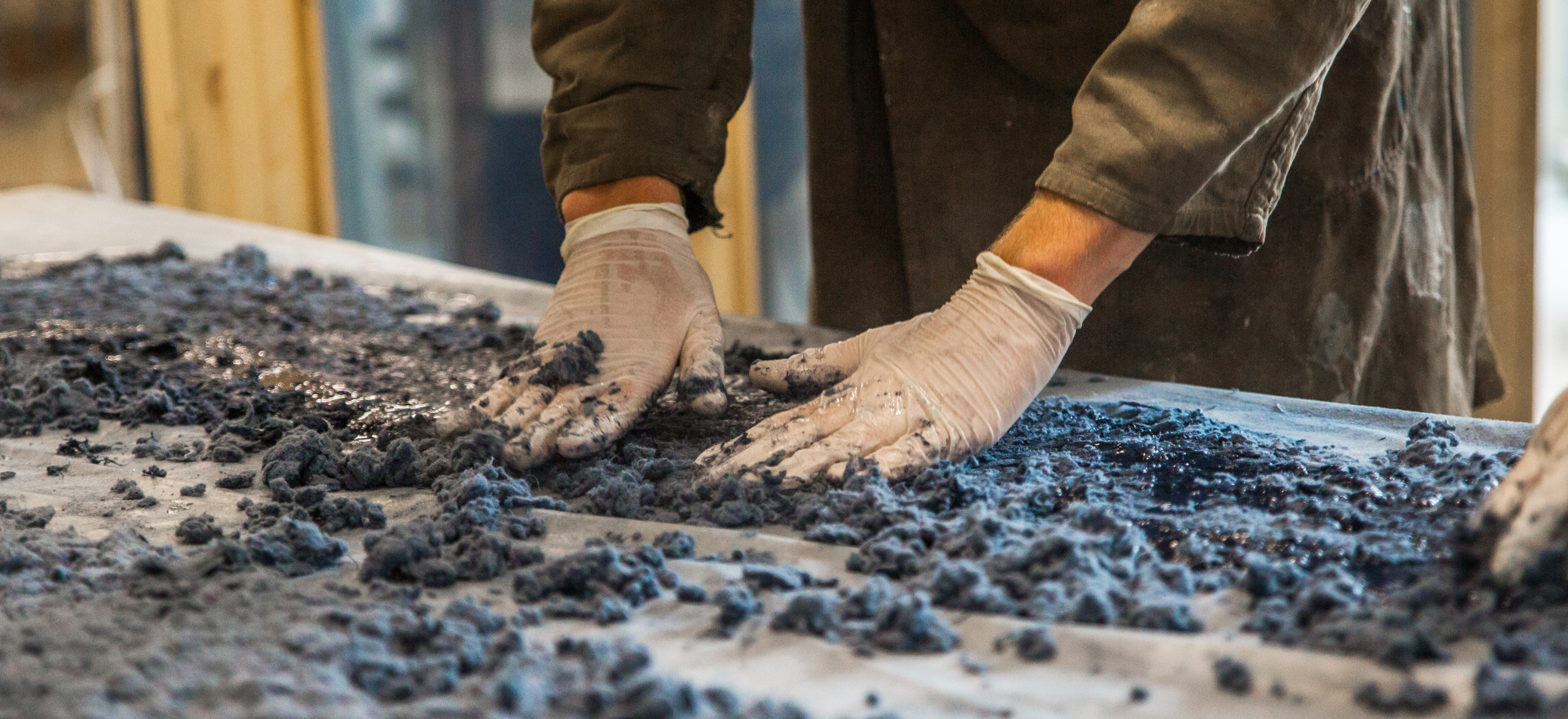 The tough fabrics material samples were promising to apply as furniture since it was possible to make them self-healing. Our design team made designs for furniture for Stahls corporate office where visitors could be educated on the sustainable recycling process. The material and design provide the opportunity to engage in partnerships with other brands that have a fiber waste stream like jeans and leather.