Bottle cap from ocean plastic
For Wasted Rum we have developed a rum bottle cap made from oceans plastics with a marble effect that could be produced through injection molding. The striking marble effect is a result of different colored oceans plastics used in a non-blending injection molding technique.
Client
FITZROY – WASTED RUM
Challenge
ENGINEERING THE CAP FOR MASS PRODUCTION WITHOUT LOSING IT'S UNIQUE LOOK & FEEL AND MADE FROM ACTUAL OCEAN PLASTIC
Solution
THE CAP CREATED BY AN EARLY VERSION OF INJECTION MOLDING WHICH COULD CREATE THE UNIQUE MARBLE LOOK
Status
READY FOR PRODUCTION
Year
2017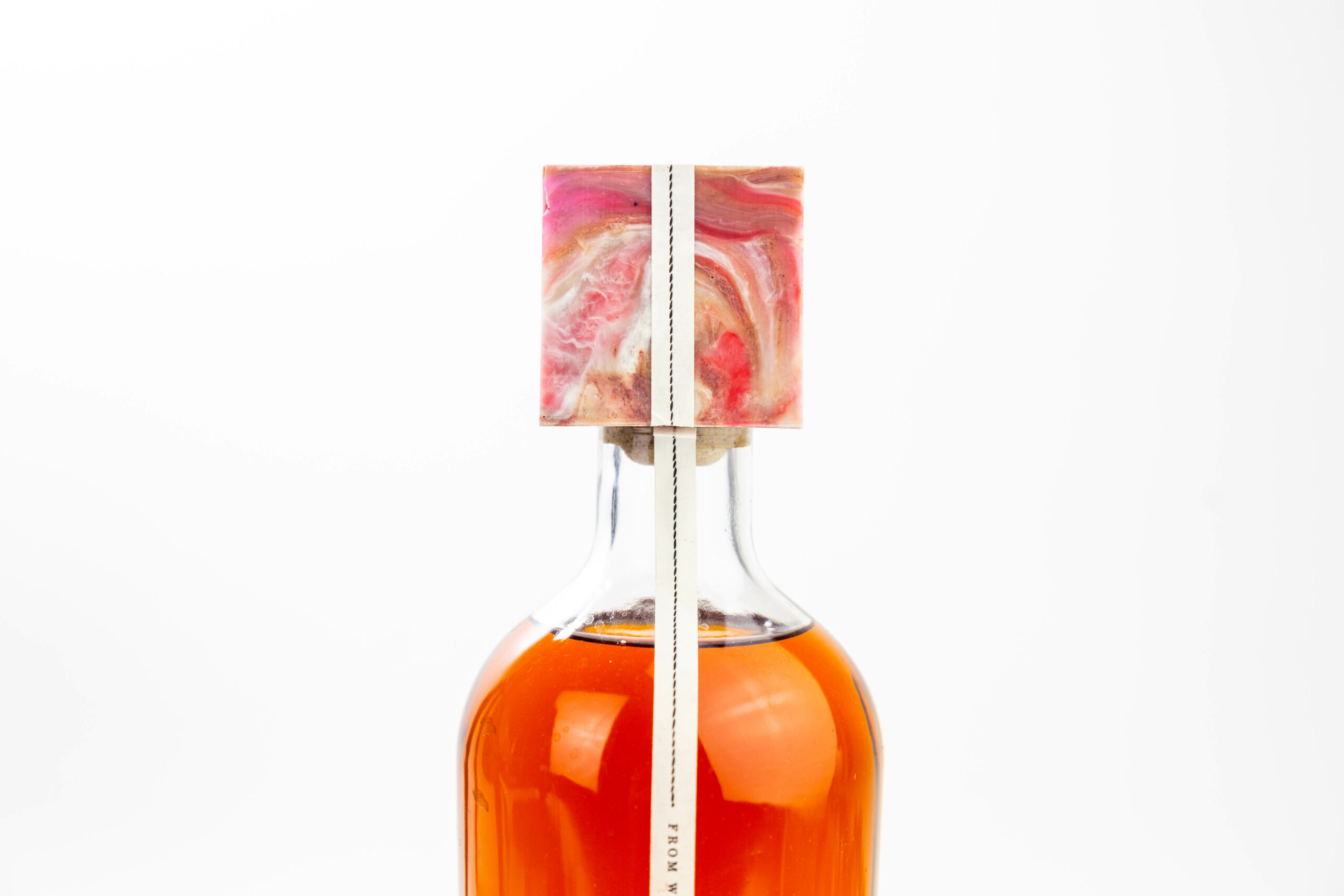 Wasted Rum is the first rum brand which is on course for a cleaner ocean. Together with Jut een Product they've developed a beautiful bottle cap made from ocean plastic. Our challenge was to design the next generation of this cap, same beautiful marble effect, made from ocean plastic but made in such a way that it can be produced in a commercially viable way.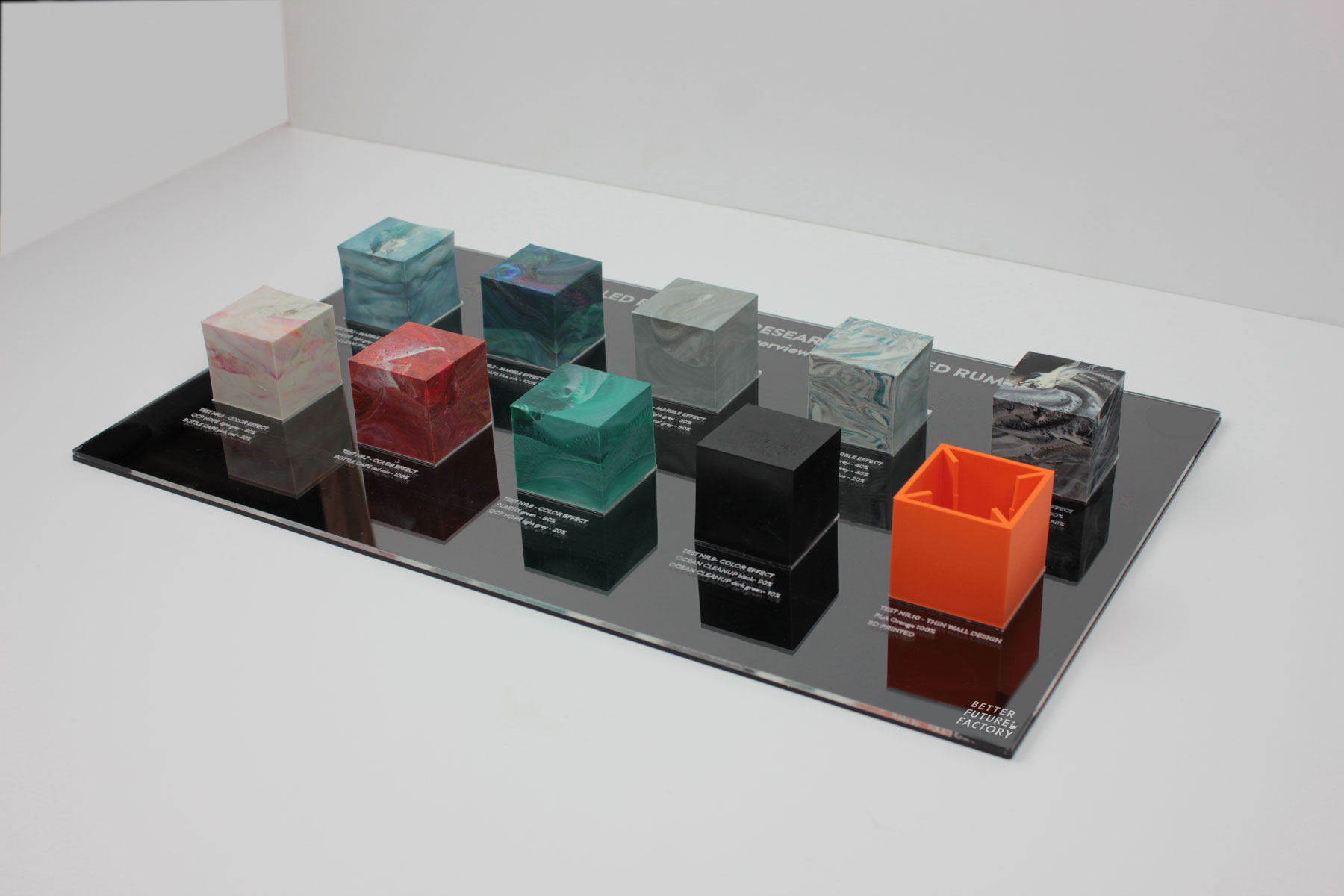 We started by sourcing different ocean plastics, examining and testing them to see which of these different plastics can be transformed into a bottle cap. Next to that we analysed and tested several production processes so we could get the unique marble effect of the cap. We're proud to say that we've developed a beautiful bottle cap made from ocean plastic, which can be produced for a fraction of the initial price.