Fully circular mannequin made from discarded clothing hangers
Single use clothes hangers are a major source of plastic waste in retail, many of these hangers end up on landfill, incineration or are being downcycled. We've developed a proces in which we can transform these discarded hangers into custom mannequins.
Client
Ingka centres (IKEA group)
Challenge
Repurpose plastic waste streams
Solution
Transforming discarded clothes hangers into custom 3d printed mannequins
Status
Concept stage
Year
2021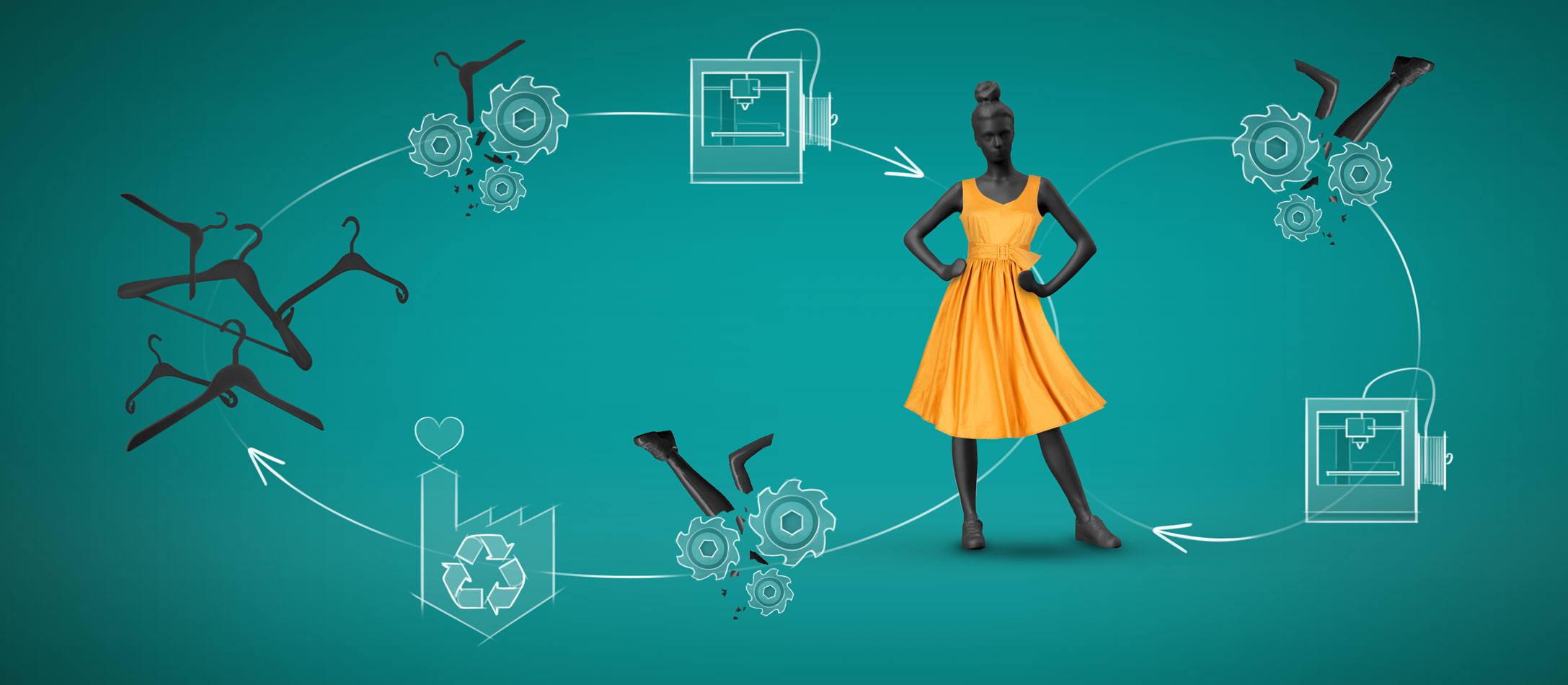 Clothes hangers are mostly made out of polystyrene. This material is perfect for 3d printing with the right adjustments. In this closed loop system shop owners can deliver their broken or discarded clothes hangers and return buy a custom mannequin.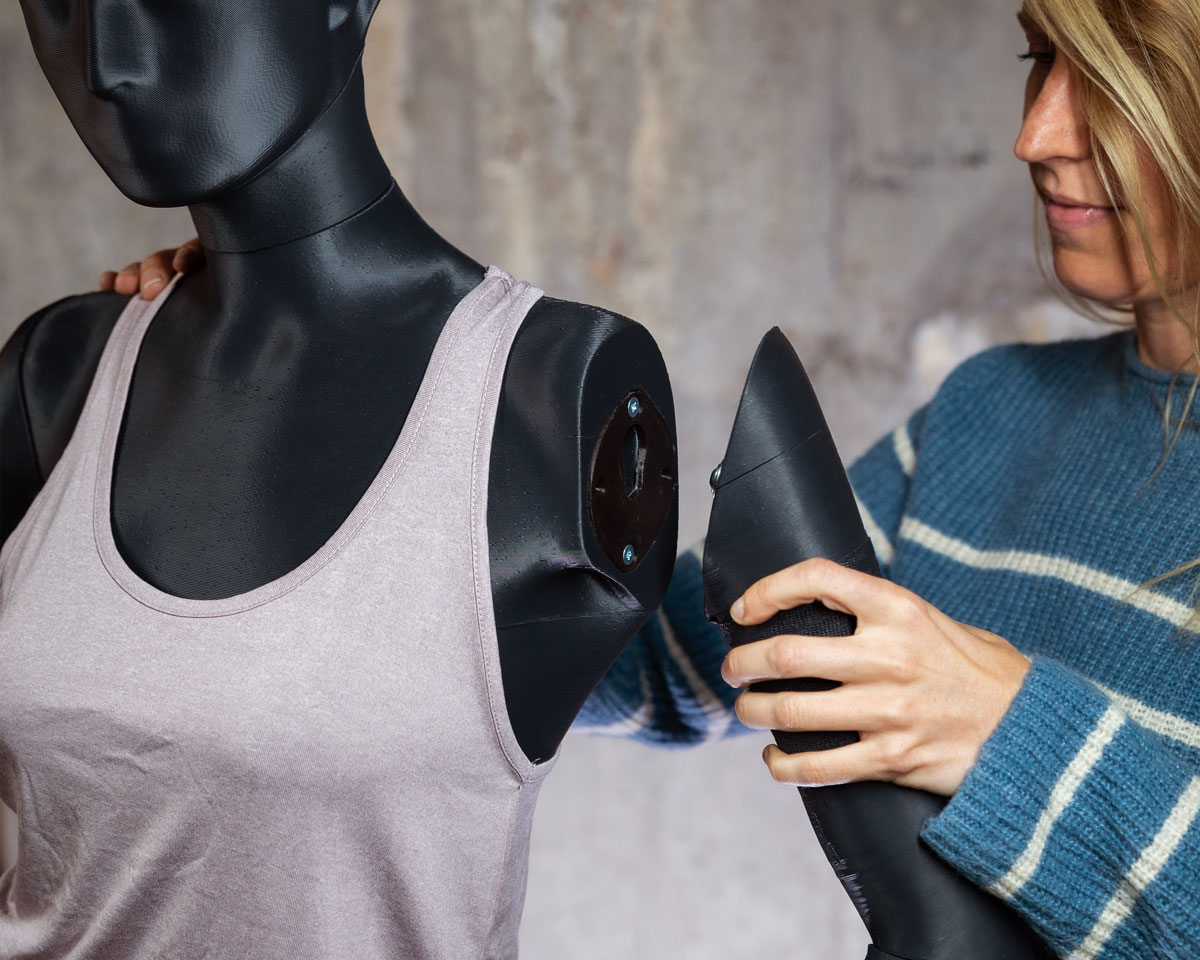 With the help of 3d scanner we can scan any person, ready to be transformed into 1:1 scale mannequin.
The 3d printer creates the different parts of the mannequin. Metal joints make sure the mannequins can be assembled and can alter the positions of the arms and legs.