A sustainable plastic strategy
for INGKA shopping centres globally
INGKA centres is part of the IKEA group and owns about 50 shopping malls around the world with tenants like H&M, Zara etc. INGKA shares the same ambitious sustainability goals as IKEA and we helped them on the topic of plastics. Analysing plastics streams that go in and out. Creating a sustainable plastic strategy for their shopping centres globally.
Client
Ingka (IKEA group)
Challenge
Creating a actionable strategy for repurposing plastic waste streams in Europe and Asia
Solution
A strategy which is currently being implemented
Status
in action and further developed
Year
2020-2021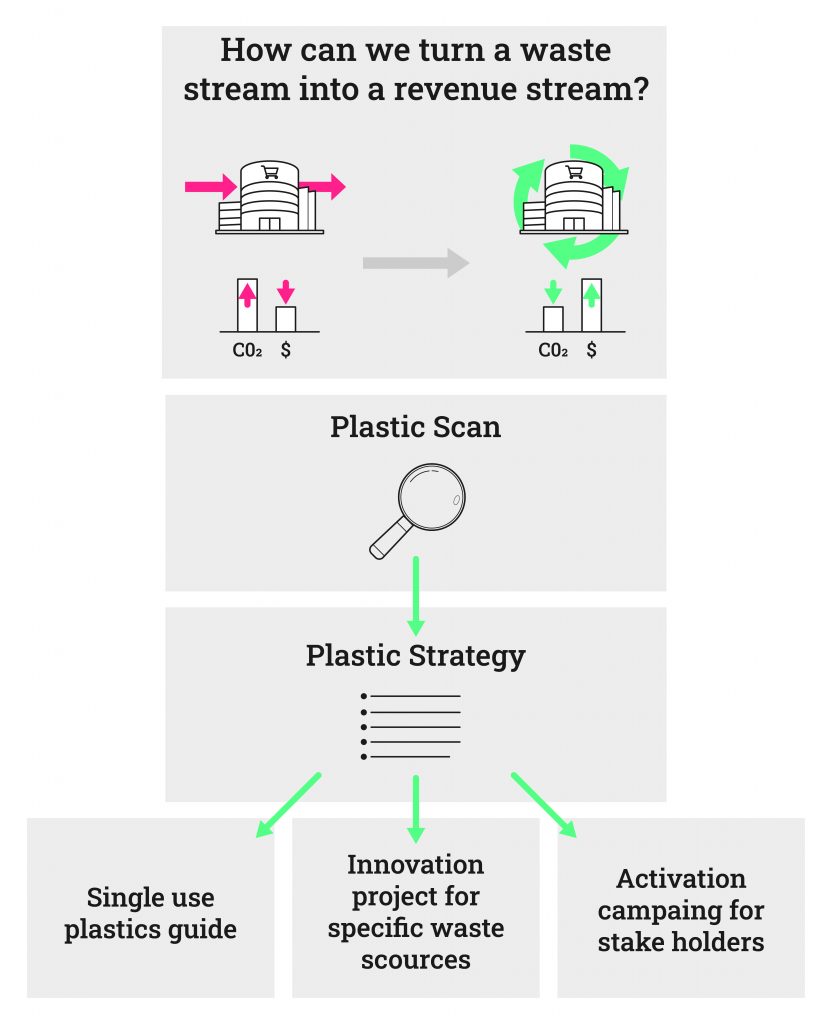 INGKA goes beyond a standard shopping mall, they aim to create spaces where people can not only shop, but also meet, get inspired, eat, learn, experience something new, and spend time. That's why they call it "meeting places". The plastic streams within such an environment are diverse and the different stakeholders as well. Therefor creating a sound strategy requires a holistic approach, creating a 360 degrees strategy for tenants, waste management, cleaning companies and the Ingka centres operational staff. 
Sustainable Plastic Scan & Strategy
For creating a strategy which is actionable globally we've analysed meeting places in Asia, Russia and Europe. Scouting for similarities and studying the existing ecosystem for plastic waste.  This included the general spaces in the mall itself used by the visitors, but also the situation of the tenants, waste contractors and cleaning contractors active in the mall. Analysing factors like the kinds of plastic, volumes, consistency, contamination and shape of the plastic. Creating a guidebook which aims at creating new (business) cases for the (mono) streams of plastic plus engaging the different stakeholders to take part in a sustainable strategy.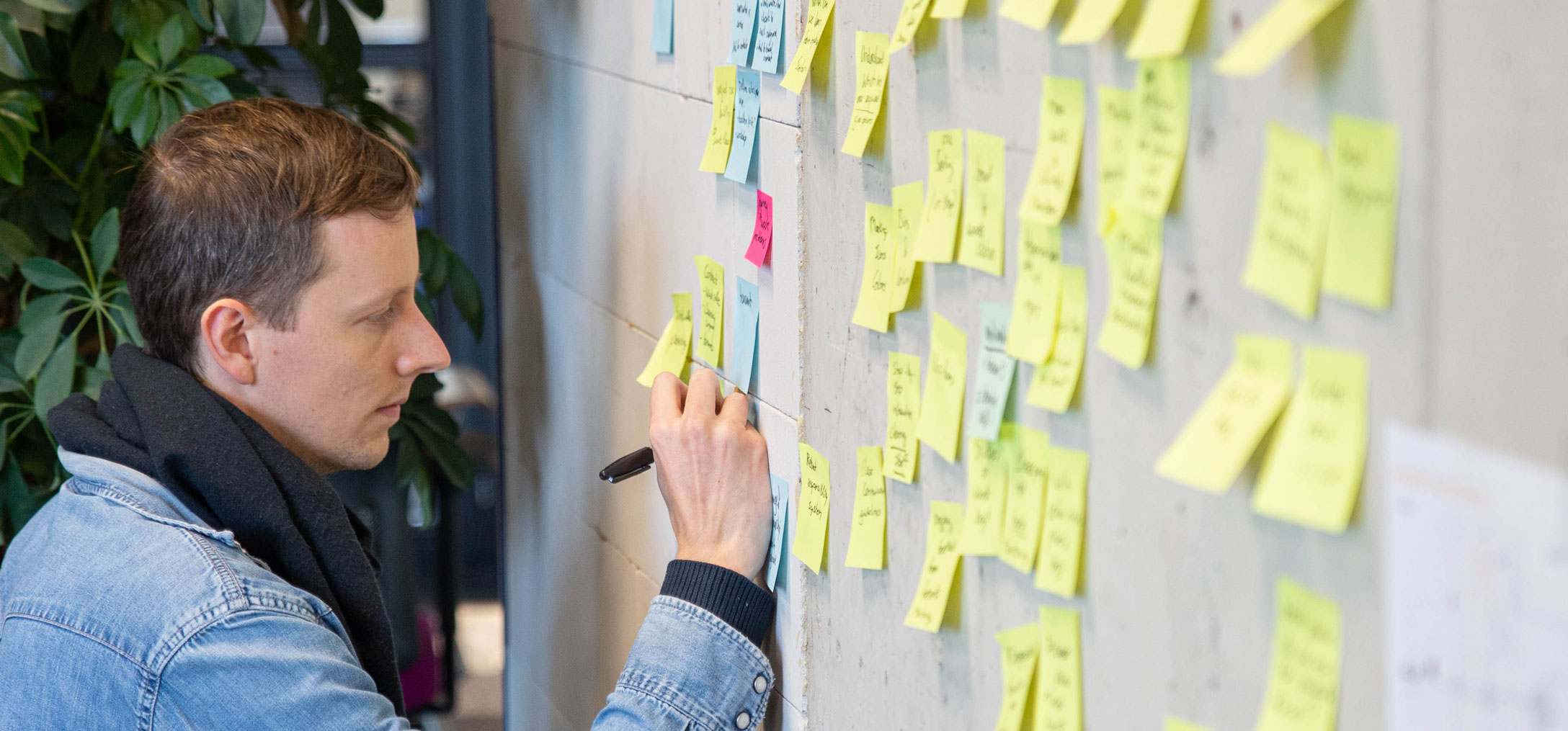 The engagement of the different stakeholders is very important when it comes to successfully implementing a new strategy on topics like waste sorting and recycling. A new ecosystem has to be created. Tangible products have the power to speed up this sustainable shift, iconic products that remind us what the value and beauty of repurposing plastics can be.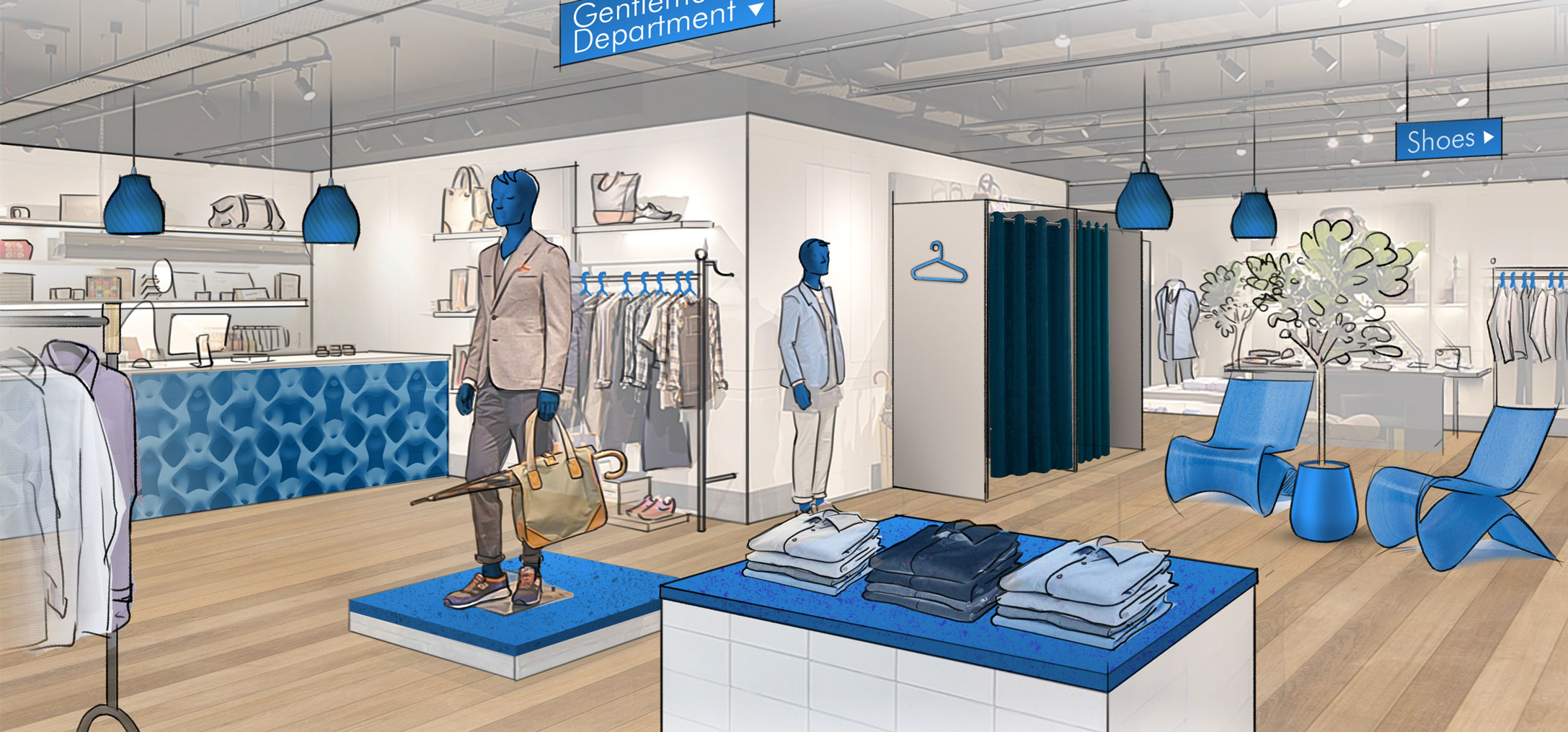 Single use plastic strategy for food courts
The food court is an area with high amount of single use plastics and a lot of contaminated plastic.  Therefor we've developed a specific strategy for food courts and the waste streams which pass this area. Presenting different solutions for different contexts like fully biodegradable (with bioreactor), mono stream directed or re-usable systems.