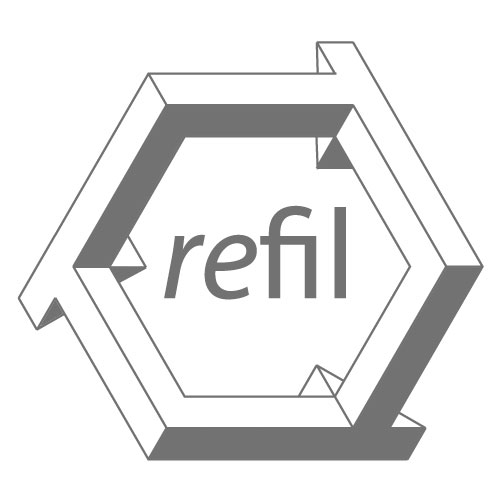 High quality 3d printing filament from waste
Refil which is short for REcycled FILament is the continuation of the success of the Perpetual Plastic Project but then on an industrial scale. Being the world's first fully recycled high quality 3d printing filament, globally available via resellers and the Refil webshop. It offers makers around the world a sustainable alternative for 3d printing.
Client
Refil
Challenge
Creating the world's first high quality 3d printing filament made from plastic waste
Solution
The Refil brand and webshop, globally available
Status
no longer available, refil stopped in february 2020. The focus of the team is on the operations of Better Future Factory
Year
2015-2020
PET from bottles
In the colours transparent green, transparent blue and transparent clear
Why using new plastics when there is so much plastic waste around us? Currently only a small percentage of plastics is recycled, the rest ends up on landfill, incineration or ,even worse, in nature. It's time for change, no more plastic waste(d).
With Refil we want to enable other creators to make everything they make fully recycled. Like w.r. yuma, they make beautiful sunglasses from our filament.  
From refrigerator to 3d printing filament