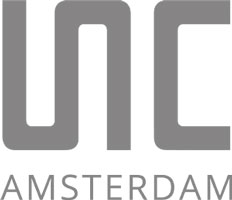 The Botella light is developed in-house and made from our unique recycled filament. The lampshade is 3D printed and made from about 2 bottles. The printing process creates a lampshade with textured surfaces that plays with the light, dispersing it in unexpected ways. 
Client
Urban Nature Culture
Challenge
Low volume production (300 pieces) without investing in expensive injection molds
Solution
3d printed lamp shade made from pet bottles
Status
Available via UNC
Year
2018

3d printing for production
3d printing is mostly seen as a prototyping method. But it can also be a solution for small production series. It doesn't require the investment in an expensive mold and the design can easily be adapted. By lining up enough 3d printers we've produced 300 lamps which we're sold under the Urban Nature Culture (UNC) label all across Europe.
Next to the unique design of the lamp it also has another layer, the story of what it used to be. A light shade made from plastic bottles is not your regular lamp. Did you know scientific research indicates that if people are more explicitly shown what the products they are being asked to recycle will become, they will recycle more, this is called the afterlife effect*