Let it grow!
From ASN digipas to plant trellises
What to do with thousands of discarded digipasses? That was basically the initial challenge for us stated by the ASN Bank. The little banking devices are nowadays obsolete with everything going via mobile phones, but the plastic cover is of good quality, too good to waste! In collaboration with Sprinklr and ASN bank we've developed a unique plant trellis system made from the old devices
Client
ASN bank
Challenge
What to do with thousands of discarded digipass readers?
Solution
Plant trellises made from the plastic housing of the digipas
Status
Limited edition via Sprinkler
Year
2021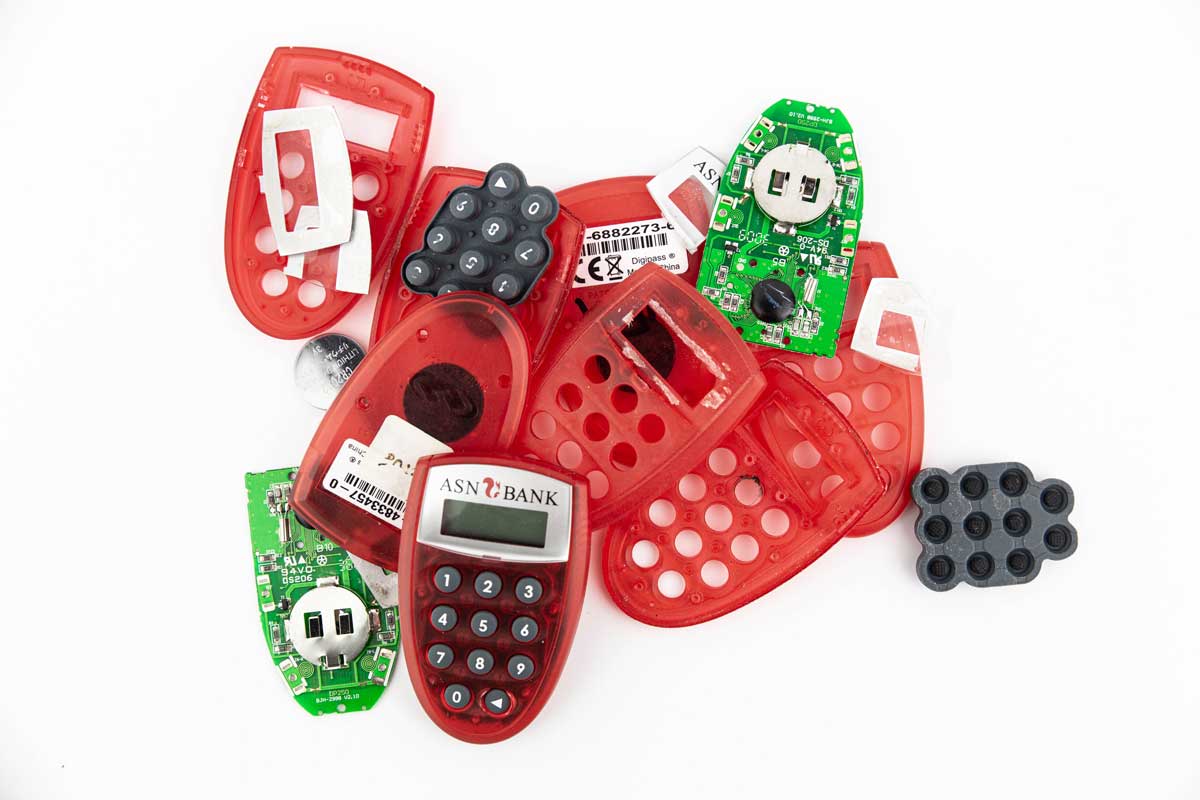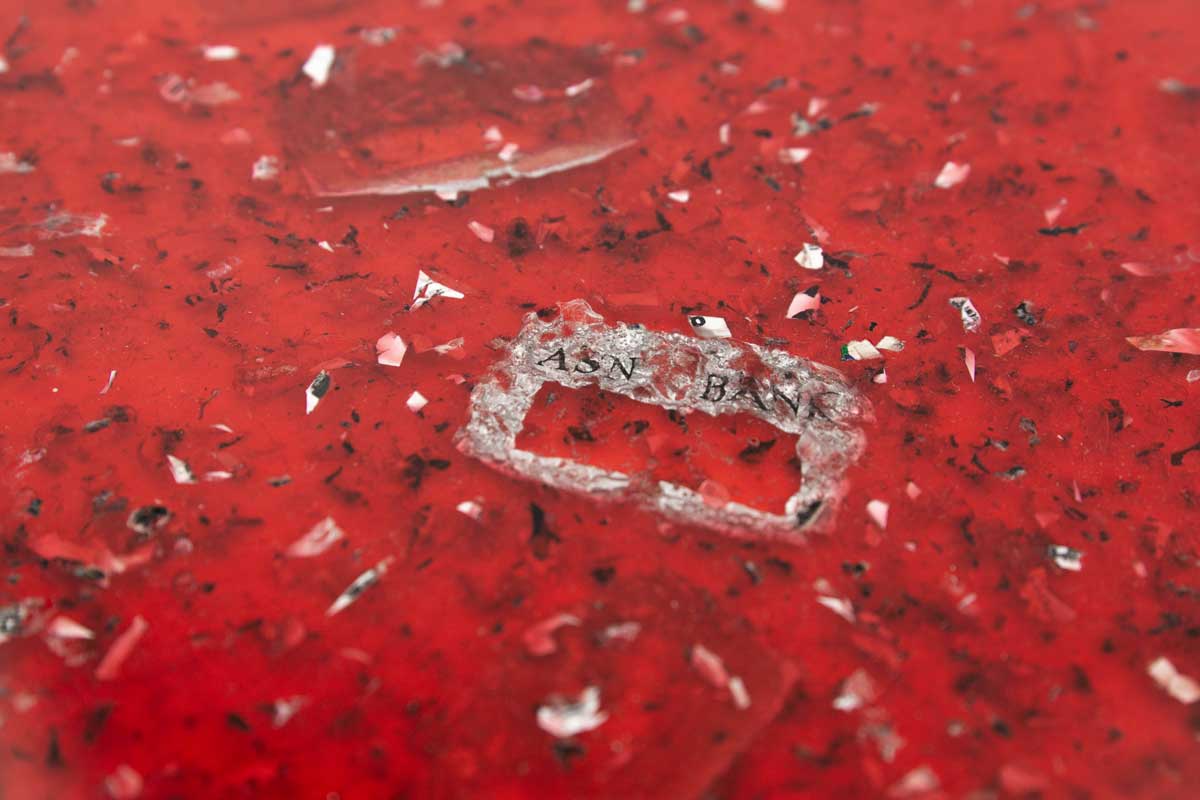 Seperate with social workplaces
Together with Rotterdam bases social workplace Pameijer we've sorted this waste stream in the different materials with 90% of the device being recycled. We've used the ABS plastic cover for the new product.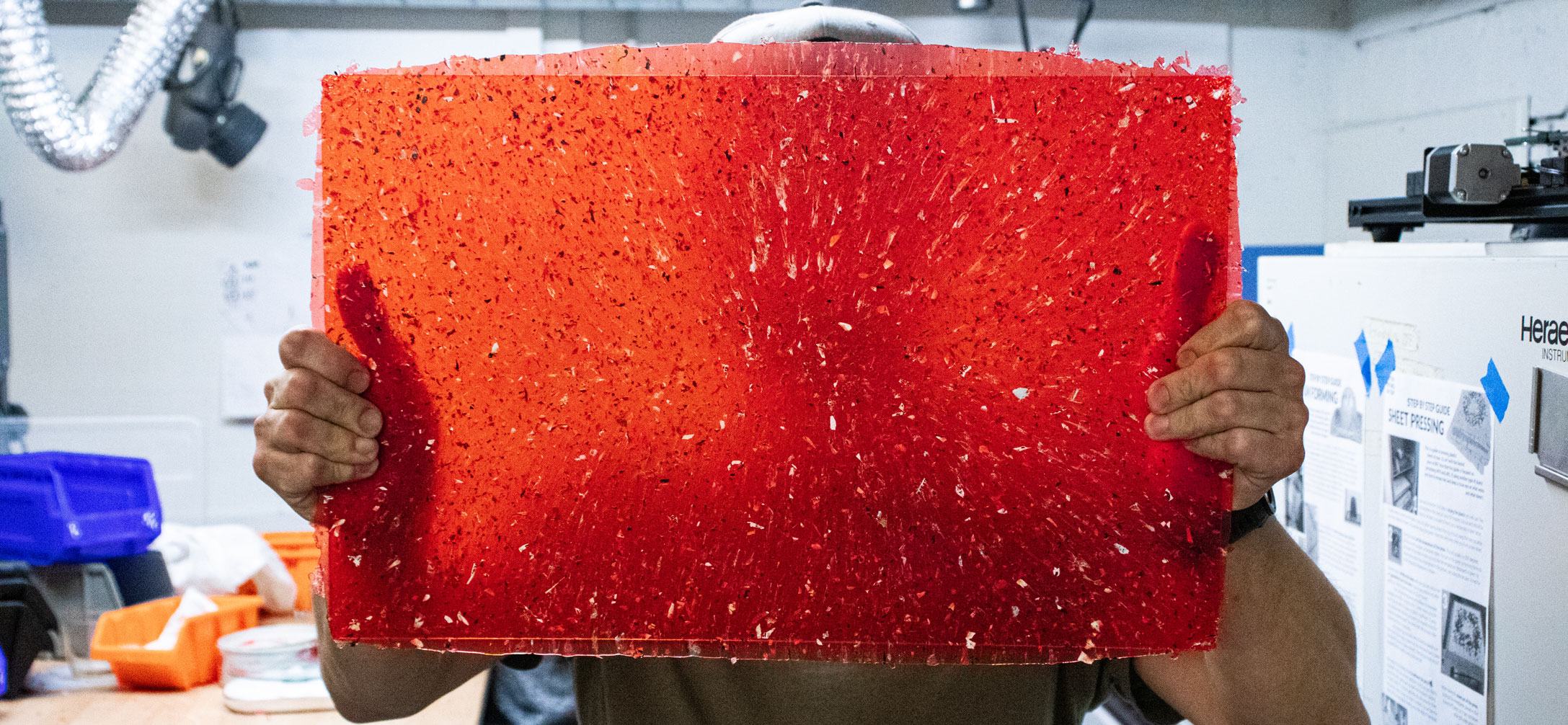 Sort, shred, press and cut
That's basically what we did with the material to come to the new products. Using the contamination of labels and other materials within product for its unique pattern. 
The product is made in a limited edition and available via Sprinklr website including a nice plant to combine with.