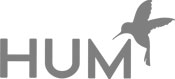 HUM Nutrition is a US based brand for beauty supplements. Their plastic packaging has a strong on-shelf presence since they are beautifully designed with brightly colored labels. 
The brand has seen a strong increase of environmental awareness among their customers and wants to take action to become more sustainable. With help of the Plastic Scan a clear path forward was made to make the packaging 100% recyclable while keeping the prestige look & feel alive. The developed Plastic Strategy showed the brand insight in the opportunities to increase the packaging efficiency, opportunities to replace virgin with sustainable plastics and how to prepare for the circular economy for plastics. 
Client
HUM nutrition
Challenge
Creating a futureproof plastic strategy for complete packaging portfolio
Outcome
Actionable strategy
Status
Implemented and new packaging on the shelf
Year
2020
Many young brands pick an off the shelf packaging solution and customize this to their needs. Suppliers recommend their standard solutions, however these are not necessarily the best recyclable options. For example a major drawback of the packaging was the use of a standard PVC tamper evident wrap on a PET bottle. The PET recycling is very intolerable for even small amounts of PVC, as a result the packaging gets a very low recyclability score. By replacing the wrap for a different type of plastic, the recyclability score rapidly increases. Our plastic experts can help you identify these type of problems for recycling and provide sustainable solutions.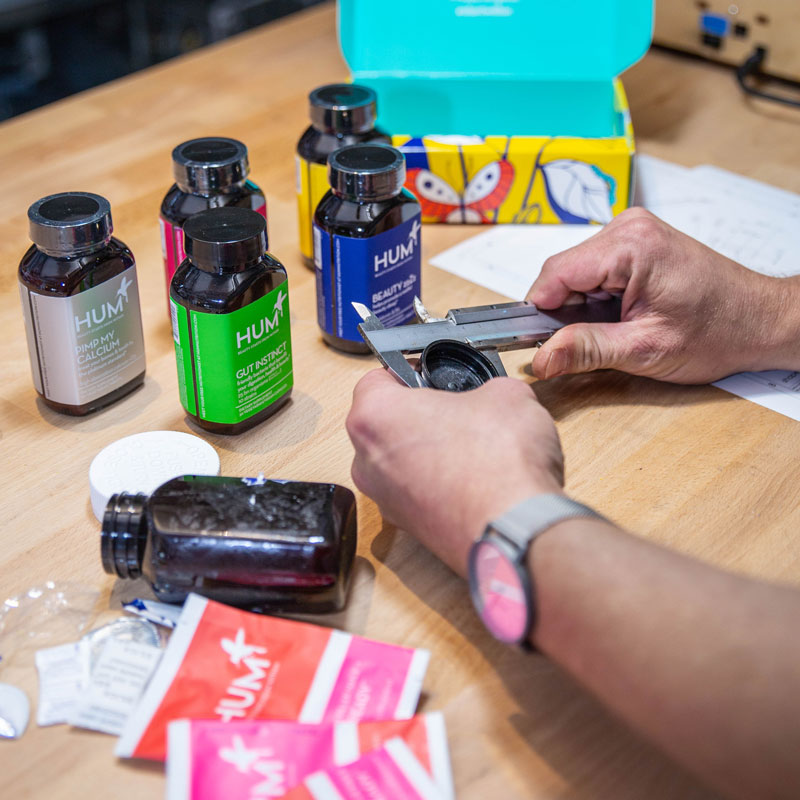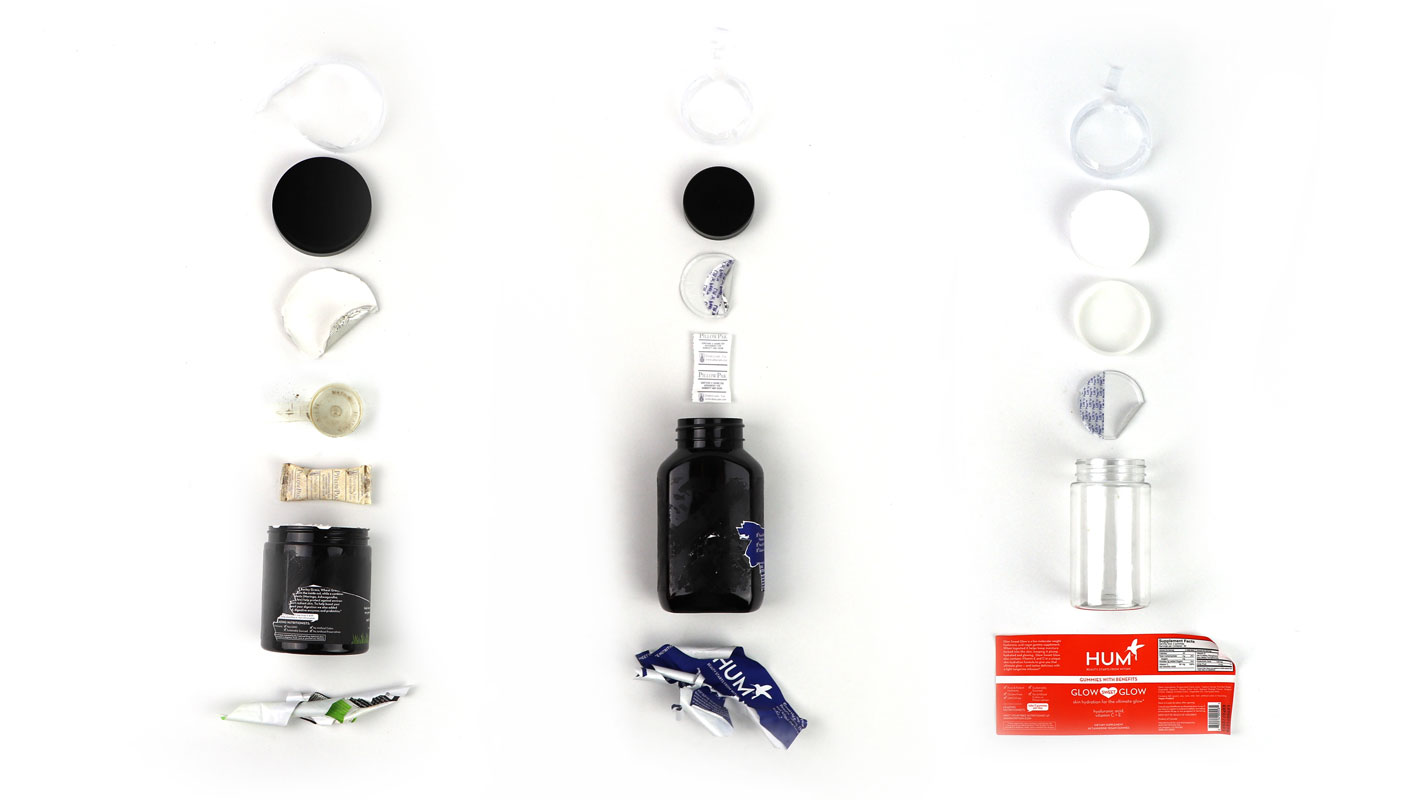 The iconic HUM bottle is now made from ocean bound plastic. So what does that mean? The plastic comes from discarded bottles collected in coastal areas in countries where there's often no existing waste sorting or recycling system. By using this plastic we can minimize the chance of plastic bottles ending up in our oceans. Furthermore, the collection is done by local communities generating extra income.