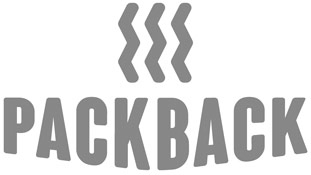 Packaging for circular take-away and delivery
Packback is a Dutch start-up revolutionizing the home delivery and take-away market with a reusable packaging system. You never have to feel ashamed again about all the plastic packaging when ordering because Packback takes it back, cleans it and brings it back in the loop. This new system also requires new packaging, built to resist, instead of a disposable. That's where we came, developing the perfect packaging for this circular system.
Reusable packaging reduces the need for single-use plastic and is a critical part of the solution to eliminate plastic pollution. 
Client
PackBack
Challenge
Creating a reusable packaging for home delivery market
Solution
A unique and durable bowl
Status
in pilot
Year
2020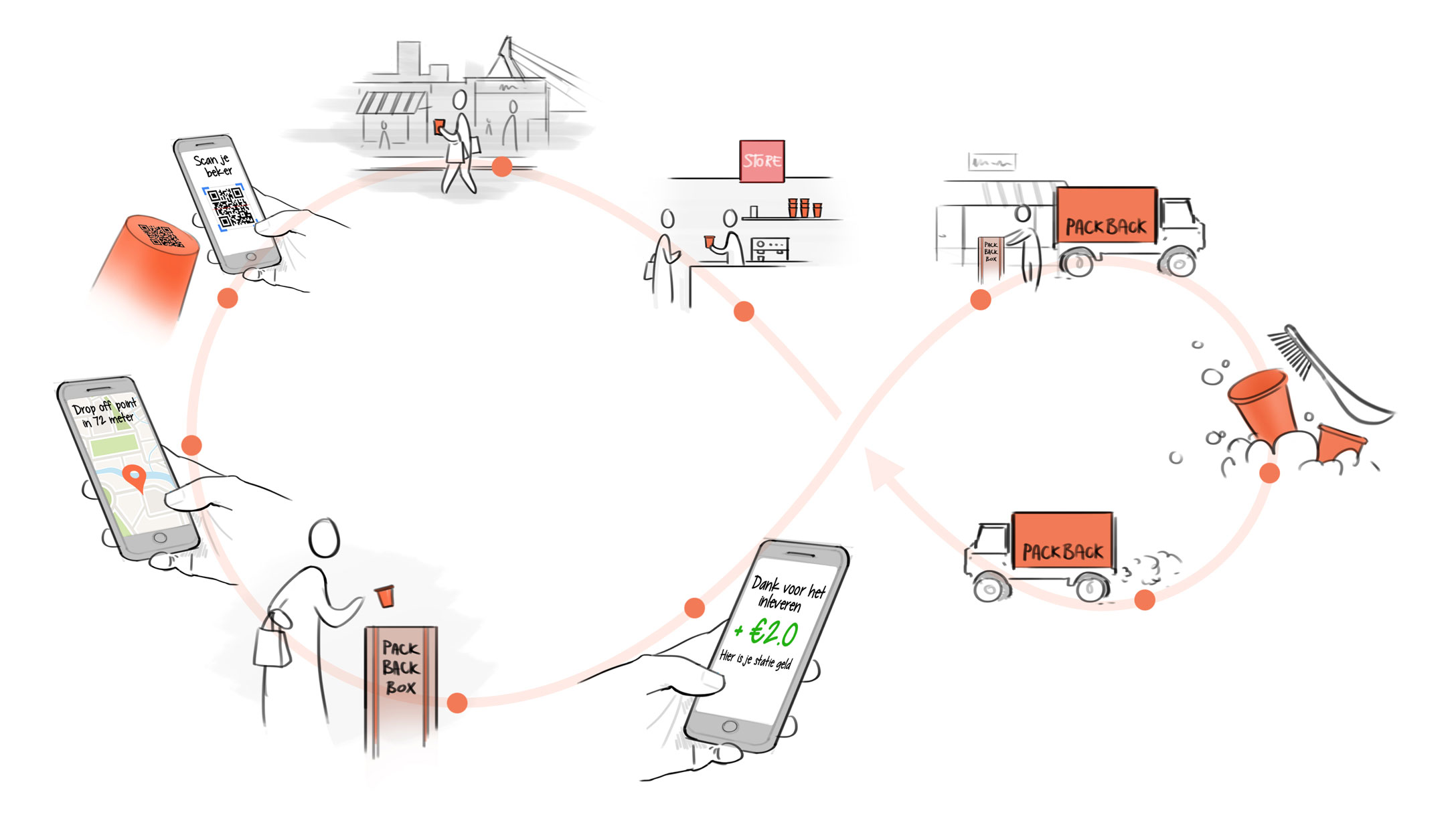 The first packaging developed for Packback is a reusable bowl. Important aspects for the design are a strong and leak free container, an easy to open lid and easy to clean. The bowl will be used over and over again, servicing many in many loops. And if the bowl is end of life, it's fully recyclable.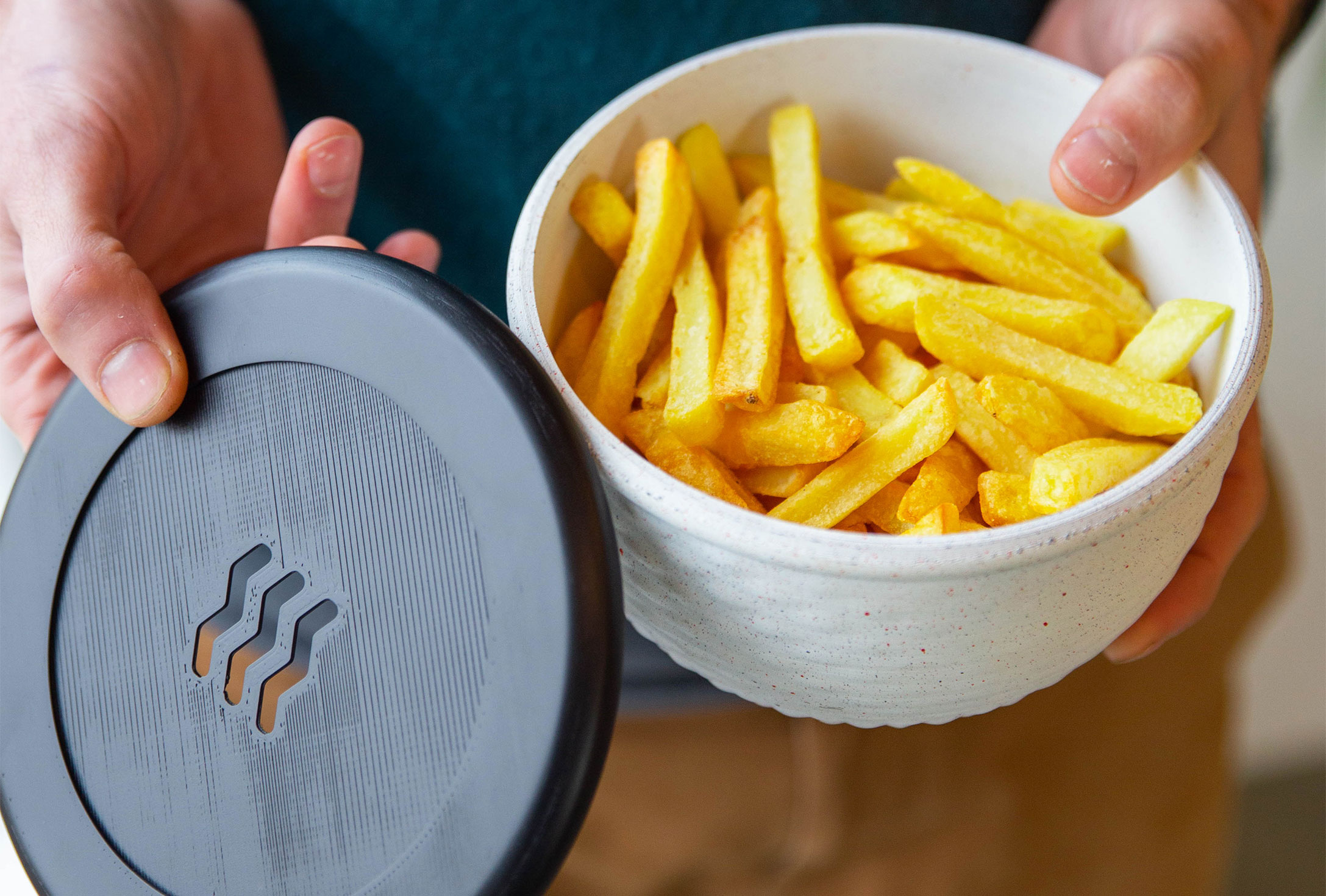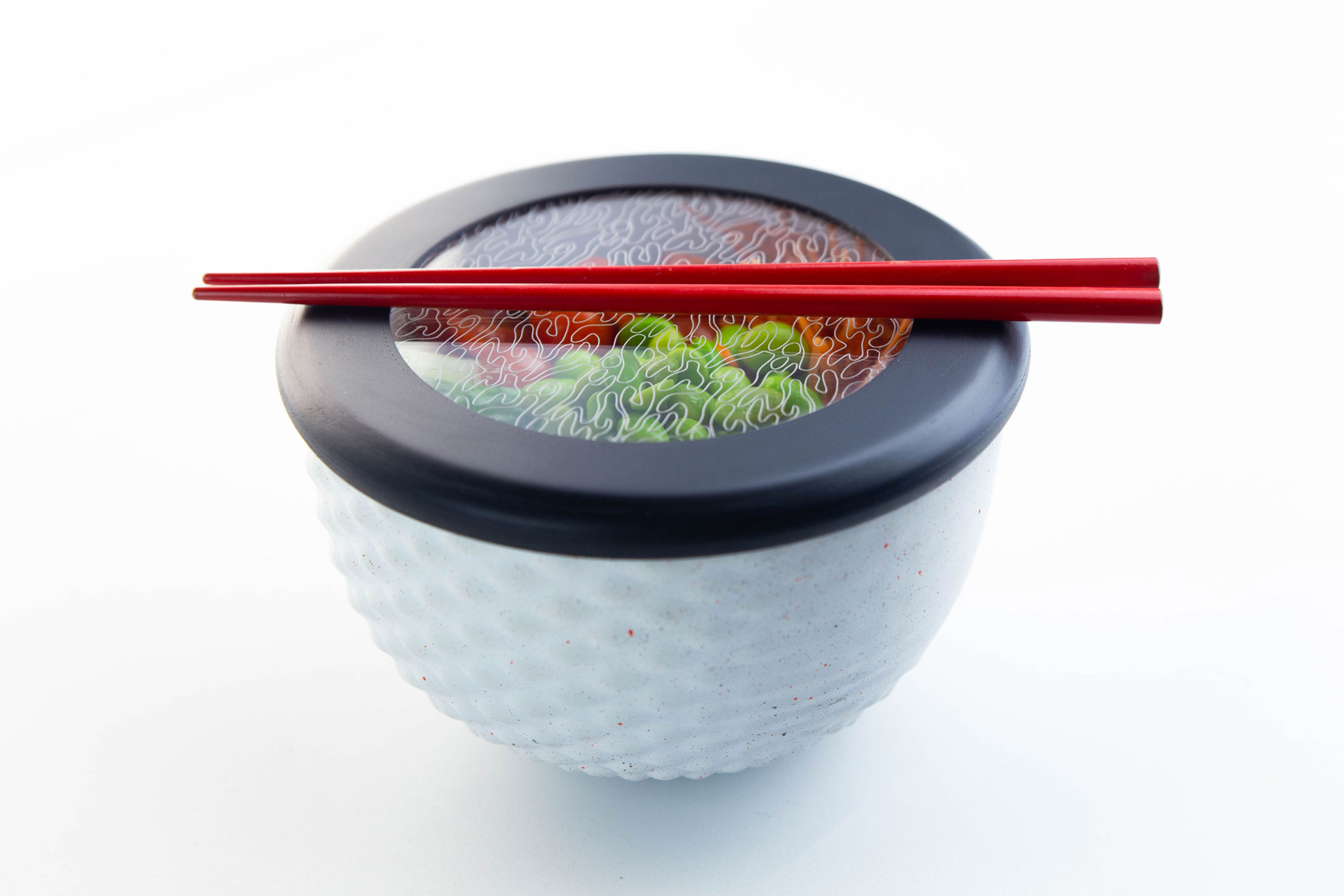 The lid is an important aspect of this packaging. Together with the clients of Packback, like restaurants, cafeteria etc we've developed the perfect lid to see through, microwave proof and easy to clean.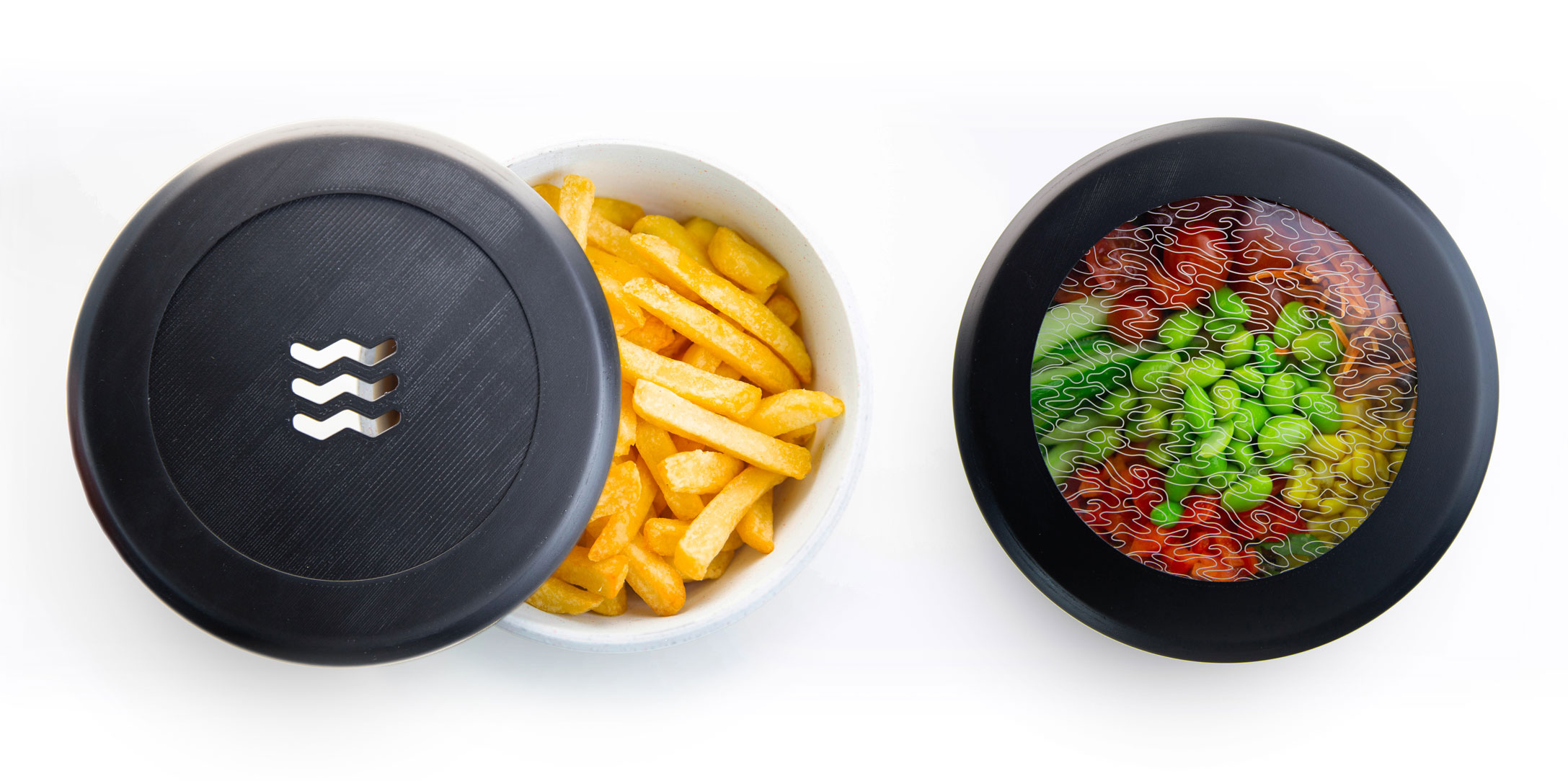 Another reduction of the footprint compared to conventional plastic packaging is the material sourced for this bowl. Instead of using an oil based plastic, the material sourced for this bowl is a (food safe) biobased (drop-in) PP, made from bio-based feedstock and fully recyclable.