Espresso tools from recycled packaging
This coffee product is made from old coffee packaging. It's called the good knock and catches the used coffee out of the portafilter.
Client
Pelican Rouge
Challenge
Reprocessing multilayer foil material into new products
Solution
Coffee knock box made from old coffee packaging
Status
Concept design, follow up is the coffee tray
Year
2017

The Good Knock is the first pilot outcome from a research into the company's waste streams. Currently there's 60 tons of post production waste and discarded coffee packages coming back from clients. Normally this would end up in the incinerator due its complex composition, a multilayer plastic material. What if we can transform this waste into a value coffee product? After extensive experimentation we found a way to create sheet material that could be vacuum formed into new iconic products. This is the first step in reducing the company's CO2 footprint and minimizing their waste disposal costs.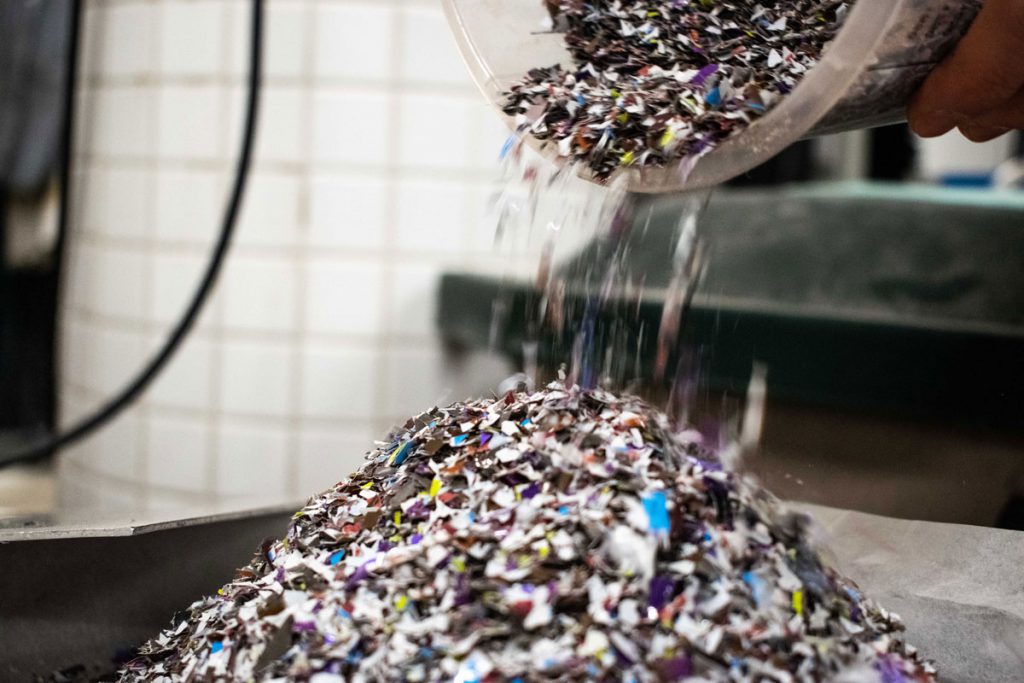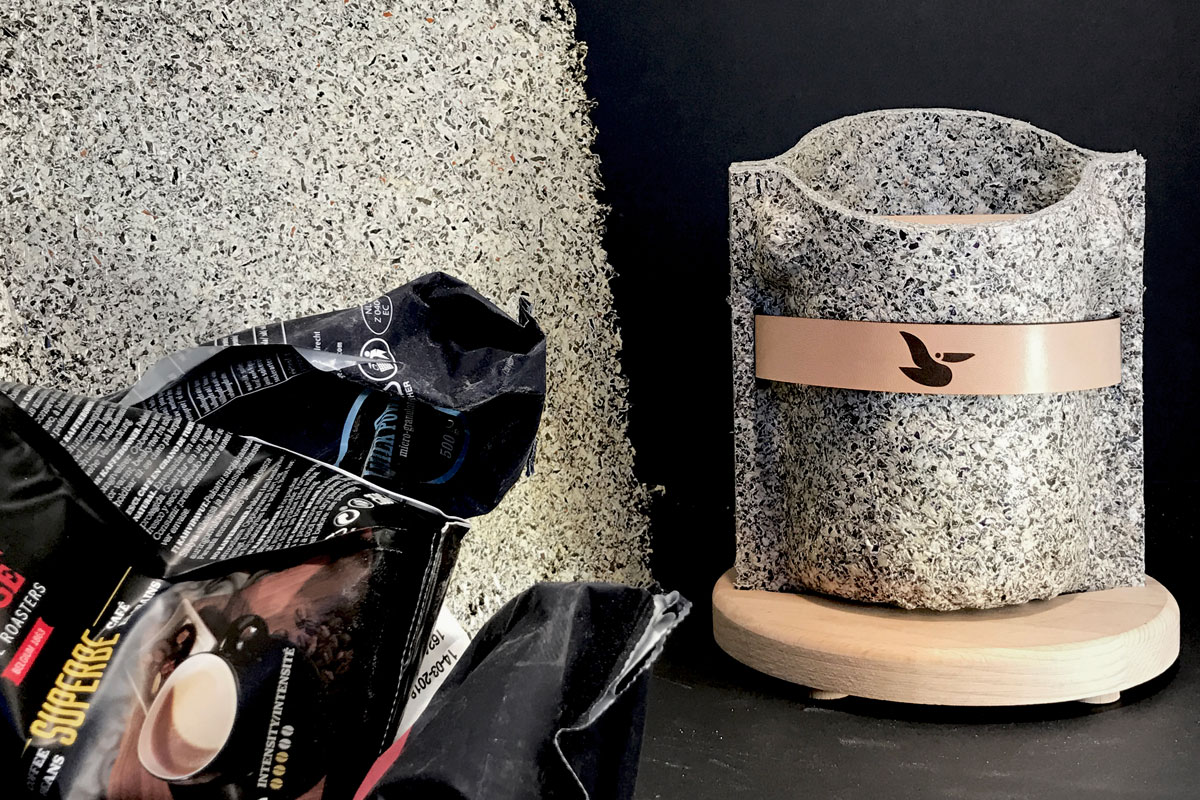 In collaboration with the coffee roasters Pelican Rouge, packaging production company O.Kleiner and circulair economy consultants Cirkellab we turned Pelican Rouge's coffee packaging waste stream into a functional and iconic product. By working with the different stakeholders we could draft the right business case and get sufficient insight in reprocessing the material.